Image
Hematology and Oncology Fellowship Program Directors' Message
It is our honor to welcome you to the University of Kentucky's hematology and oncology fellowship program website. The goal of our program is to train our fellows to be competent and independent in providing excellent care to patients with solid and hematologic malignancies. Whether you choose private or academic medicine in the future, we aim to prepare you to handle any challenge in this progressive field.
Our program offers a robust three-year training experience in both the outpatient and inpatient settings. The unique population in Kentucky and surrounding states allows our trainees to bring state-of-the-art cancer care to patients with a wide breadth of disease processes. Our fellowship training program includes six to 12 months of research time, which is required of all fellows accepted to the program in order to better prepare them for a dynamic career.
The Markey Cancer Center is home to world-renowned translational researchers and subspecialty hematology and oncology faculty who are experts in their respective areas of cancer care. The Markey Cancer Center is a National Cancer Institute-designated center, and our cancer programs are rapidly growing with continued success in increasing clinical translational, phase 1 and phase 2 research, as well as patient numbers.  This is an exciting time to be a part of cancer care at the University of Kentucky!
Hematology/Medical Oncology Fellowship Co-Director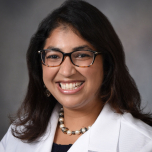 ---
Positions Held:
Assistant Professor
Division of Medical Oncology
Hematology/Medical Oncology Fellowship Co-Director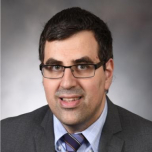 ---
Positions Held:
Assistant Professor
Division of Hematology, Blood and Marrow Transplantation & Cellular Therapy Program