Welcome to the University of Kentucky Cardiovascular Fellowship Training Programs
Training Tomorrow's Leaders
It is our honor as the chief of the division of cardiovascular medicine and program director to welcome you to the University of Kentucky cardiovascular fellowship training programs. We are invested in your future and it is our mission to train tomorrow's leaders.
Unique Training Experience
Our comprehensive categorical fellowship program provides a unique training experience for fellows that balances innovative diagnostic investigations and therapeutic interventions with established evidence-based management for many cardiovascular disorders. Our trainees learn to practice in an environment that offers an incredible array of diverse clinical patient experiences at our primary inpatient training environment: UK Albert B. Chandler Hospital. Fellows are exposed to patients with a variety of medical conditions and with diverse cultures, beliefs and socioeconomic backgrounds. At graduation, our fellows are well-prepared for a vast array of career options which include clinical practice, clinical research, quality improvement, or medical education.
Passion for Progressing Cardiology and Improving Patient Care
Our program is hoping to attract fellows with a passion for evolving the field of cardiology and improving patient care. Our fellows achieve a high level of proficiency in consultative and inpatient cardiology, cardiovascular imaging and cardiac catheterization that allows them to practice general cardiology in virtually any setting. Working in step with nationally recognized leaders in all cardiovascular subspecialties allows fellows to develop a very high level of confidence that they are exceeding expectations across all training domains. Our fellows complete their required general cardiology clinical training within the first two years allowing the third year to be dedicated to career-development. Within the first 18-24 months, most fellows will have established an invasive or non-invasive career trajectory allowing them to achieve level II COCATS training in multiple clinical arenas. Our expectation is that all fellows achieve level II training in echocardiography and additional level II training will be determined based upon a precision-training model. Noninvasive tracks offer level II training in nuclear cardiology (including PET with a formal on-site 80hr hands-on isotope handling curriculum), cardiovascular CT, vascular medicine and more. Invasive tracks include dedicated training to optimally prepare you for your subsequent application to an interventional or electrophysiology fellowship training program. Hybrid tracks have been formalized to create blended training models that meet the needs of the fellow (e.g. interventional heart failure; interventional critical care cardiology; echocardiography and structural imaging; and more). By tailoring to each fellow's career needs, we believe that our program is unique in centralizing the needs of the fellow over the conventional approach that more commonly prioritizes the needs of the program. To assist the fellow along this training pathway, you will be assigned a dedicated faculty mentor from day one who will stay with you throughout the duration of your training.
We Are All In This Together!
Our philosophy in training is rather simple: we are all in this together! Our fellows are seen as highly respected junior attendings and critical members of the patient care teams. Our fellows help to shape the fellowship program through weekly leadership meetings (junior and senior chief fellows, PCs, APDs, and the PD) and monthly full fellowship meetings (~30 categorical and subspecialty fellows). Post-graduate fellow surveys continue to offer input and a closed feedback loop to constantly serve as a mechanism to educational quality improvements. We believe in innovation in training and are constantly looking at opportunities to improve what we do and how we do it. We have a VA Medical Center that is connected via a tunnel where you will also participate in all aspects of CV training. As a senior third fellow, you will primarily be responsible for the CV consultative practice where your autonomy will be at its greatest. This rotation always rates the highest by the fellows.
Complex Patient Mix
One of the major attractions to our training program is our extremely complex, multi-morbid patient mix. Fellows quickly become comfortable with managing the very sickest patients. They rapidly understand the indications for and management of mechanical circulatory assist devices. They have the opportunity to perform right heart catheterizations at the bedside, interrogate devices, and participate in acute STEMI interventions overnight. We have a state-of-the-art simulation suite for your on-boarding period and for subsequent training and educational updates (e.g. sophisticated TTE and TEE pathology models; pericardiocentesis; right heart cath and temporary pacemaker insertions; etc).  We support a graduated autonomy training model that is individualized to the needs of the fellow, but strives to allow the fellow to function independently (with 24/7 supervision available). The entire hospital enterprise recognizes the cardiology fellows as essential members to the operations of the hospital and understands that these young men and women serve a vital role in taking care of the patients. You will immediately feel like an essential part of a team helping to make decisions and advance care at both UK and the VA Medical Center.
Program Director, Cardiovascular Medicine Fellowship (2014-2022)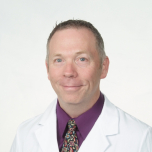 ---
Positions Held:
Anthony N. DeMaria Professor of Medicine and Radiology
Chair, Cardiovascular Imaging for the UK Enterprise
Assistant Division Chief, Cardiovascular Medicine
Program Director, Cardiovascular Medicine Fellowship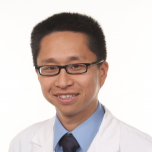 ---
Positions Held:
Professor
Program Director, Cardiovascular Medicine Fellowship
Program Director, Advanced Cardiovascular Imaging Fellowship