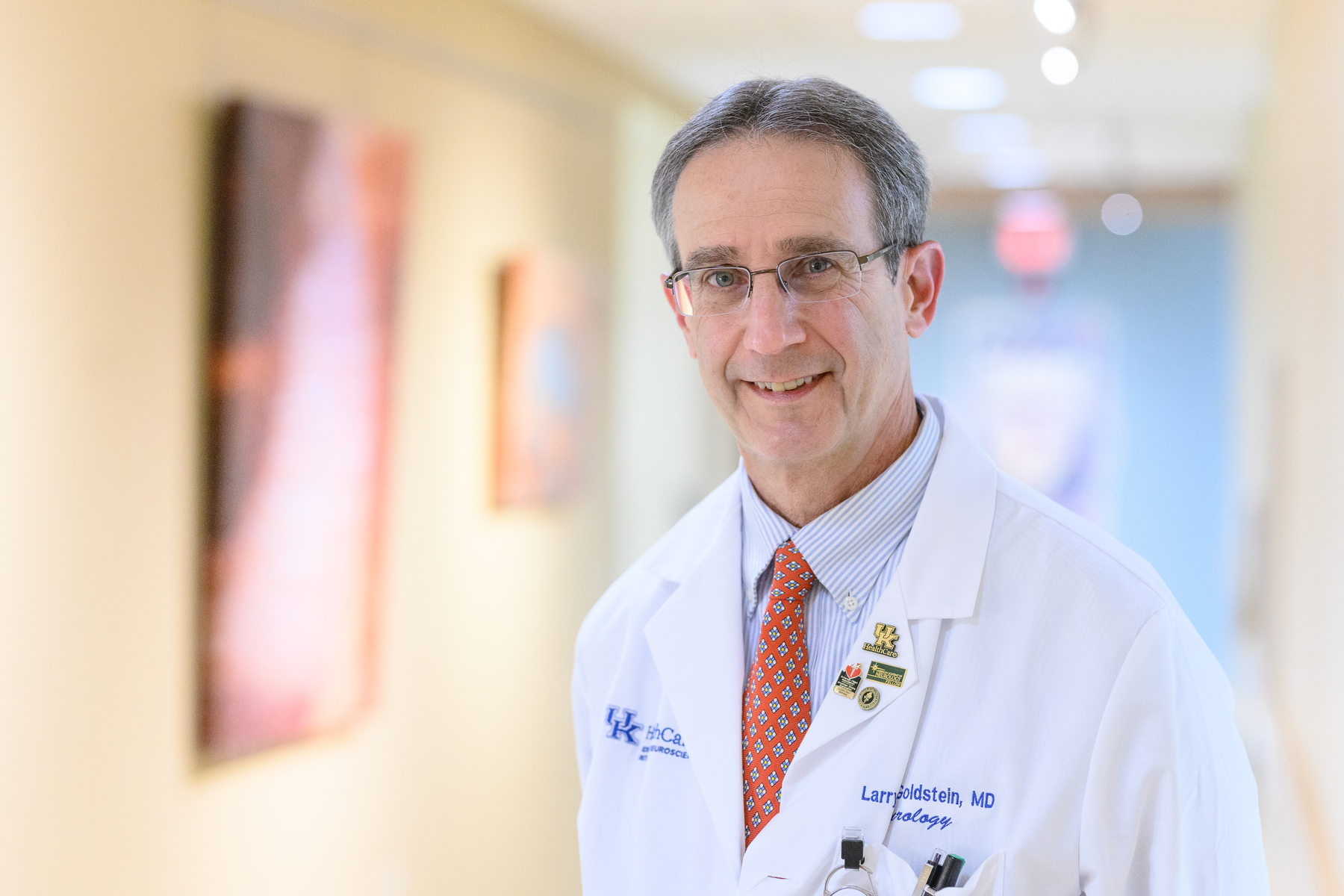 Welcome to the Department of Neurology
The department of neurology's vision is to be a national leader in delivering high value, comprehensive, patient-centered neuroscience care though multidisciplinary collaboration, innovation and research, education and service. Our missions are: to provide cutting edge neuroscience-related care to the citizens of Kentucky and beyond; to educate healthcare professionals, post-graduate fellows, residents, medical students, and the public about neurological disorders; to innovate and develop new knowledge to help reduce the burden of neurological disorders on our patients and society; and to provide service to the citizens of Kentucky. We do this based on our core values of honesty and integrity, caring, collective responsibility, curiosity, excellence, with a commitment to equity, diversity and inclusion. Our clinical and research programs are rapidly expanding and include all areas of neurology including stroke and related disorders, epilepsy, memory and cognitive disorders, multiple sclerosis and related disorders, neuromuscular disorders, neuro-oncology, neuropsychology, headache, concussion and traumatic brain injury, and neuro-ophthalmology.
Patients should expect the highest standards of care from expert neurologists and neurosurgeons in Lexington, thanks to the Kentucky Neuroscience Institute at UK HealthCare.
Welcome to the neurology education program at the University of Kentucky. We are proud of a long tradition of excellence in training in neurology that started in the 1960s under the direction of the department's founder and first chairman, Dr. David B. Clark. 
The mission of the University of Kentucky Neuroscience Institute Clinical Research Organization (CRO) is to foster the development and support the conduct of world-class neuroscience clinical trials and clinical translational research. 
Neuroscience Research Priority Area
The Neuroscience Research Priority Area (NRPA) supports a "collaborative matrix," bringing together diverse groups of investigators, trainees, and research groups from more than eight University of Kentucky colleges. The NRPA builds upon and leverages existing strengths and relationships; providing infrastructure and support to promote research collaborations and raise internal and external recognition of the depth of neuroscience-related research at the university with the goals of growing extramural support, increasing academic productivity, enhancing recruitment of faculty and trainees, and providing new knowledge to address the needs of the citizens of the Commonwealth and beyond.