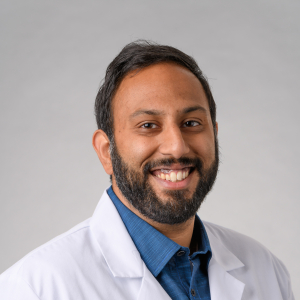 Adam Dossaji, MBBS
Positions
College Unit(s)
Biography and Education
Learner Information
Why did you choose the University of Kentucky?
I chose UK to do a combined fellowship in Nephrology and Critical Care, UK is unique as it offers a fully integrated combined program.
What do you like about your program?
I love UK because of the faculty and my co-fellows. Over the past 2 years we have been a family
What are your hobbies?
I am a parent and fellow – I no longer have hobbies. But in the past, I enjoyed cycling, fishing, and star gazing.
Summary:
Current Year:
PGY-6 Guy's, King's and St Thomas' School of Medicine, King's College London
Hometown:
London, UK