Image
Breast Imaging and Interventions
The division of breast radiology is a group of dedicated radiologists who specialize in breast imaging and interventions.  The division provides a full range of diagnostic examinations for UK HealthCare and its satellite centers, including mammography, breast ultrasound, and breast MRI.  Interventional procedures include breast related stereotactic, ultrasound, and MRI guided procedures.                                                          
The breast radiologists at the University of Kentucky are recognized experts in breast imaging and are directly integrated into the UK HealthCare Comprehensive Breast Care Center. The division has active consultation service and has close working relationships with the clinical services of UK HealthCare. The division takes part in multidisciplinary conferences and provides dedicated teaching to medical students, residents, and fellows. 
The University of Kentucky Department of Radiology is proud to offer a one-year fellowship in radiology/breast imaging.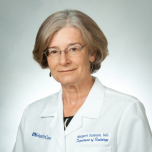 ---
Positions Held:
Professor of Radiology, Chief, Division of Women's Radiology
Joint Appointment Surgery and Biomedical Engineering
Program Director, Women's Radiology Fellowship