Study Overview
CSTOP Now! is a multi-year randomized control trial (RCT) funded by the Centers for Disease Control and Prevention (CDC) with the goal of mobilizing middle school staff to identify, intervene in, and prevent cases of child sex trafficking (CST) in Kentucky. Building off the success of Green Dot, a bystander intervention program shown to reduce multiple forms of sexual violence among high schoolers,1-2 CSTOP Now! expands the definition of "bystander" to include middle school staff, who are often the most stable presence for children apart from parents. Through CSTOP Now!, study participants are equipped with the knowledge, skills, and efficacy to intervene when children are at risk of or experiencing CST.
Study Aim 1: Evaluate the effectiveness of CSTOP Now! to change middle school staff 1a) knowledge of CST, 1b) attitudes towards CST (stigma), 1c) willingness and efficacy to intervene, 1d) use of bystander actions to thwart CST risk, and 1e) screening, referral, and reporting.
Study Aim 2: Evaluate the effectiveness of CSTOP Now! training to increase CST screening and reporting in the short term (from Years 0-2) and begin to reduce CST rates in the longer term (Year 3).
Research Team
University of Kentucky
---
Positions Held:
Professor of Epidemiology
Verizon Wireless Endowed Chair, Center for Research on Violence Against Women
---
Positions Held:
Professor, Center on Trauma and Children
Executive Director, UK Center on Trauma and Children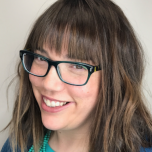 ---
Positions Held:
Professor of Biostatistics
Kate Spade and Company Endowed Professor, Center for Research on Violence Against Women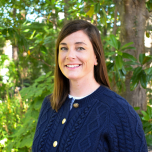 ---
Positions Held:
Research Administrative Coordinator Principal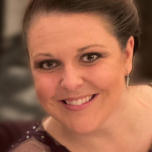 ---
Positions Held:
Research Coordinator/UKHC
Research Team
University of North Carolina at Charlotte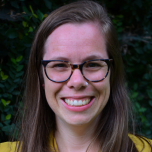 ---
Positions Held:
Associate Professor, School of Social Work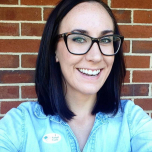 ---
Positions Held:
Research Associate, School of Social Work
Click here to access article references
Basile KC, DeGue S, Jones K, Freire K, Dills J, Smith SG, Raiford JL. (2016). STOP SV: A Technical Package to Prevent Sexual Violence. Atlanta, GA: National Center for Injury Prevention and Control, Centers for Disease Control and Prevention.
Coker AL, Bush HM, Cook-Craig PG, DeGue SA, Clear ER, Brancato CJ, Fisher BS, Recktenwald EA, RCT Testing Bystander Effectiveness to Reduce Violence, Am J Preventive Medicine, 2017; 52(5):566-578.
U.S. Department of Health & Human Services, Administration for Children and Families, Administration on Children, Youth and Families, Children's Bureau. (2021). Child Maltreatment 2019.
NIDA. 2020, April 3. Kentucky: Opioid-Involved Deaths and Related Harms. Retrieved on April 26, 2021.
Talk Poverty (2020). Kentucky State Statistics.
Sprang, G., & Cole, J. (2018). Familial Sex Trafficking of Minors: Trafficking Conditions, Clinical Presentation, and System Involvement. Journal of Family Violence, 33, 185-195. https://doi.org/10.1007/s10896-018-9950-y 
Cole J, Sprang G. Safe harbor law: Pre- to post-implementation change in service providers' knowledge and response to sex trafficking of minors, Journal of Crime and Justice, 2020, Doi: 10.1080/0735648X.2019.1690548.
U.S. Department of Homeland Security & U.S. Department of Education. (n.d.). Human Trafficking 101 for School Administrators and Staff [Fact sheet]. https://rems.ed.gov/docs/Human%20Trafficking%20101%20for%20School%20Adm…