Image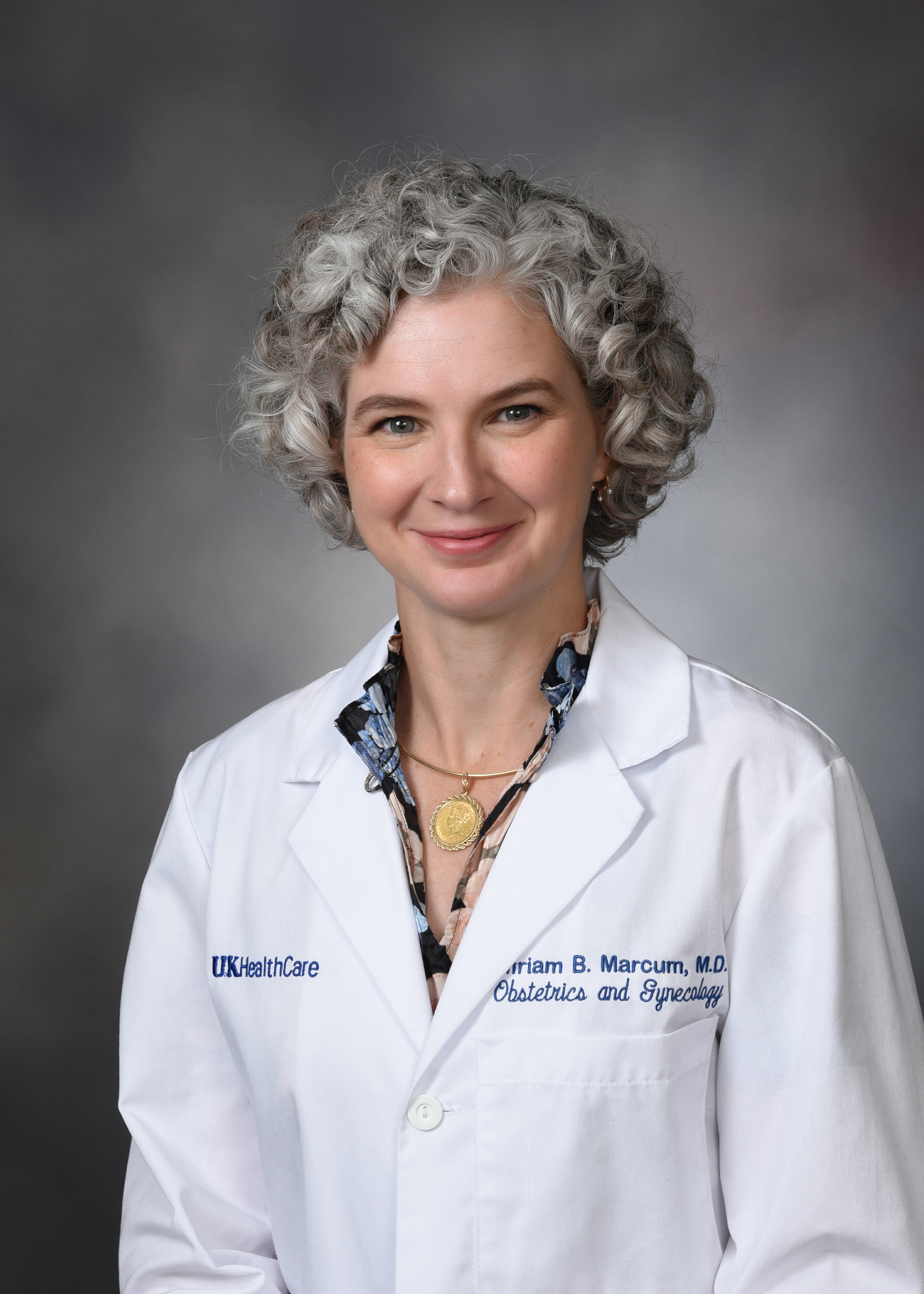 Greetings from the Residency Program Director!
Thank you for your interest in the UK College of Medicine Department of Obstetrics and Gynecology educational programs. At UK, nothing is out of reach. The College of Medicine is where you'll find all of the things you need to do all the things you never thought you could. We're committed to training future leaders in the field of obstetrics and gynecology and invite you to learn more about our residency program, the University of Kentucky, and the community of health care leaders committed to help you succeed.

Sincerely,
Miriam Marcum, MD
Associate Professor of Obstetrics and Gynecology
Residency Program Director
Four-Year Residency Program 
The overall educational objective of the four-year residency program at the UK College of Medicine Department of Obstetrics and Gynecology is to prepare our residents to become superior physicians who possess excellent clinical and surgical skills and are clinically excellent in the broad areas of obstetrics, gynecology, and office-based practice. Moreover, we desire that our graduates communicate well with their patients and families and provide considerate, compassionate, and ethical care which they continually self-assess.
We will accomplish these educational objectives through didactic instruction, comprehensive and diverse clinical training, role-modeling by our faculty, and the increase of responsibilities with each year of residency. We are committed to meeting the individual learning needs of resident physicians by preparing lifelong learners for consultative obstetrics and gynecology in order to prepare residents for post-graduate options ranging from rural practice to the most academically-oriented post-graduate fellowships.
Our residency program is fully accredited and follows the ACGME program requirements.
As a graduate of the University of Kentucky College of Medicine myself, I am passionate about and proud of the quality of physicians that we educate and train here. I strive to ensure our residents are technically skilled, patient-centered, well-rounded, and overall WELL physicians. Our residents graduate with confidence knowing that they will excel as they venture out into the world to start their careers or further their training in fellowship.
Residency Program Manual
Residency program policies, procedures, benefits, and more.