Maternal Fetal Medicine Fellowship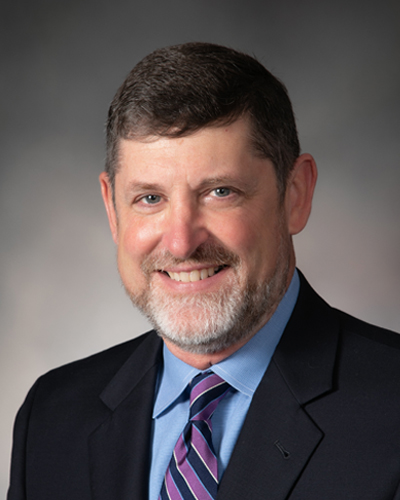 Welcome
The University of Kentucky maternal fetal medicine fellowship program is fully accredited by the ACGME and approved for a complement of three fellows, accepted in a 1-1-1 schema. All positions are filled through the National Residency Matching Program (NRMP) match.

Upon completion of their training, graduates will have the necessary skills to accept an academic position, evaluate and manage patients with pregnancy complications including maternal disease in pregnancy, fetal malformations, diagnostic imaging by ultrasonography and its application in both screening and management, quality and safety programming, educational programming, perform meaningful translational research, participate in collaborative group trials, and be future leaders in maternal fetal medicine.

Sincerely,
John M. O'Brien, MD
Fellowship Director
Fellowship Tracks
We offer the following fellowship tracks:
3-year

A minimum of 12 months of research by up to 24 months of clinical training
Offered every year

 Enrollment in graduate education focused on certificate level, master's level, or PhD in Clinical and Translational Sciences
Maternal Fetal Medicine Application Deadline
Deadline for interview applications is May 1, 2023. Applications should be submitted through the ERAS system.
Details on how to apply, along with information about the Division of Maternal Fetal Medicine and UK HealthCare are below.
For further questions, please contact:
Julia R. Snow, Fellowship Program Manager
Phone: 859-323-3975
Email: ruschel@uky.edu
How to Apply
The Maternal Fetal Medicine Fellowship participates in the Electronic Residency Application Service (ERAS) for all positions. Our application requirements are the same as the standard ERAS application:
ERAS for Fellowship Applicants 
(To apply, go to https://www.erasfellowshipdocuments.org/)
Complete application
CV
Personal statement
Medical Student Performance Evaluation (MSPE)
Medical school transcript
USMLE Step 1
USMLE Step 2
CREOG scores
Three letters of recommendation (one of which is from your residency program director)
Applicants should submit their CREOG scores to Julia R. Snow at ruschel@uky.edu
About the Division of Maternal Fetal Medicine
The division includes our five clinical faculty and a nurse practitioner. We coordinate our research programming with PhDs within our department and the division of neonatology. Development of research skills and appreciation of evidence is facilitated through coursework in the Clinical and Translation Science Program. Several faculty members are Best Doctors® and Top Doctors® in America. The division has a cohesive and inclusive work culture with an exceptional history of quality, safety, and effectiveness in patient care. Annually, we perform more than 12,000 ultrasound and Doppler examinations at approximately 15 clinical sites across the Commonwealth. Two monthly multi-disciplinary meetings enhance teamwork and communication with the first aimed at antepartum care for complex fetal cases reviewing ultrasound findings and fetal malformation sequences, while the second provides a classic clinicopathologic approach to investigate outcomes. Fellows are expected to participate actively in the monthly labor and delivery quality and safety committee. It is a dynamic educational opportnity for trainees. 
The division has research foci in substance use care and the development of novel therapeutic approaches for prevention of preterm birth and pre-eclampsia including investigator-initiated and industry trials. Our aim is to improve obstetrical care by enhancing specificity between pathophysiology and intervention through the use of biomarkers. This drive toward personalized medicine will enhance confidence in treatments offered by MFM specialists. Over the last few years, division members have contributed to publications which have had a major impact.
About UK HealthCare
UK HealthCare is the No. 1 hospital in Kentucky as ranked by the US News & World Report. The hospital system has experienced extraordinary growth over the last 10 years and is now among the largest 30 percent of academic medical centers in the nation. Since 2003, discharges and operating revenue have increased by 80 and 140 percent, respectively. Completed in 2011, the 512-bed $762 million Pavilion A is the marquis addition to the hospital complex. 
The division of Maternal Fetal Medicine operates at the Chandler Medical Center at the University of Kentucky and at multiple sites across the Commonwealth through a mature telemedicine program that has been in operation for years and continues to grow.