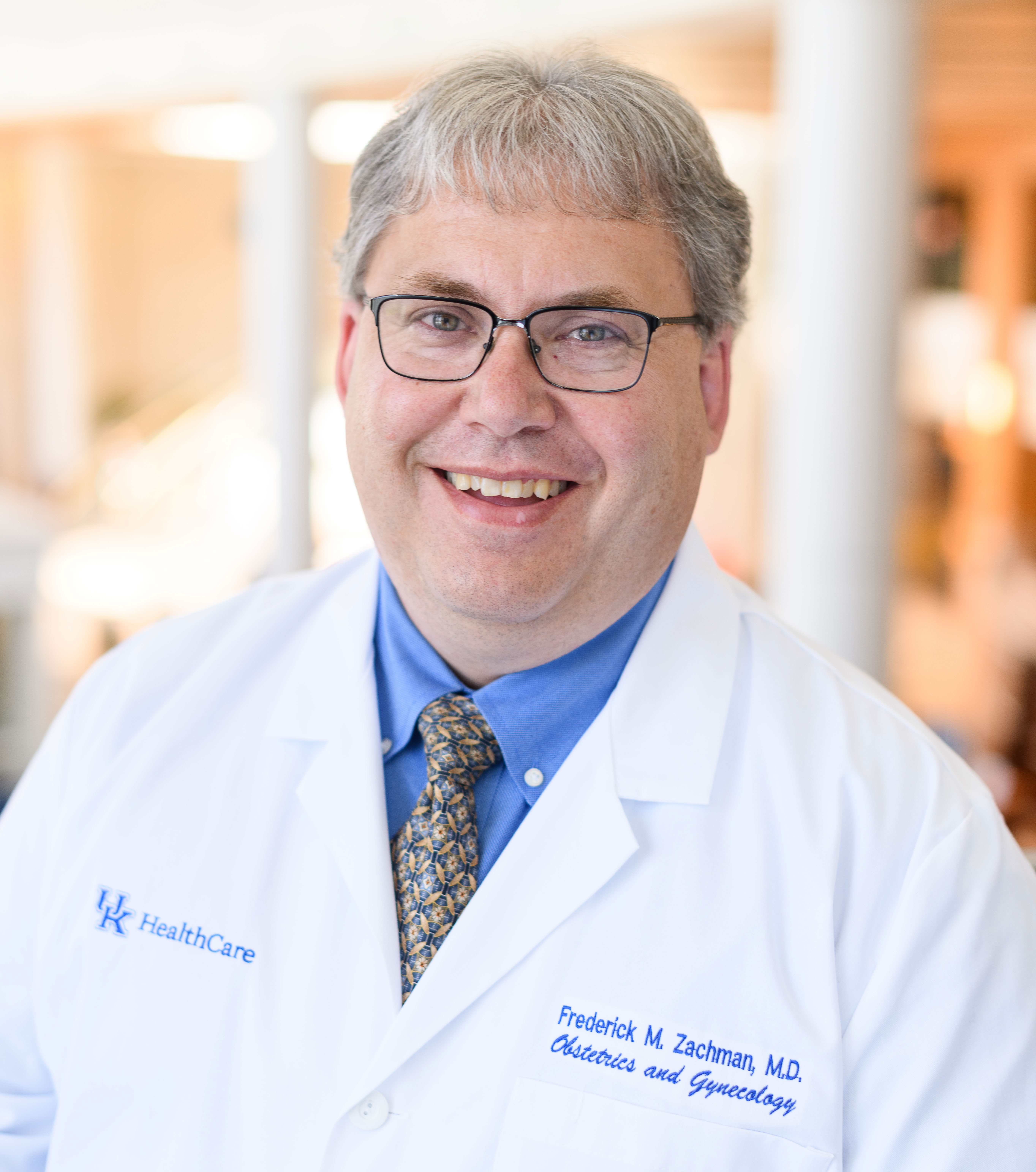 Welcome from the Division Director
The division of general obstetrics and gynecology consists of faculty and staff physicians who specialize in general obstetrics, gynecology, and the routine health care of women throughout their lifespan.

Our clinical mission is to provide the the best evidence-based obstetrical and gynecologic care to all women in Kentucky. We accept any patient who wants to be seen in our clinic for comprehensive women's healthcare, obstetrical care, or gynecologic care. We also extend our services to Kentucky's primary care physicians, obstetricians, and gynecologists by offering consultations and advanced subspecialty care in the areas of maternal-fetal medicine, reproductive endocrinology and infertility, robotic and minimally invasive gynecologic surgery, and urogynecology.

Sincerely,
Frederick Zachman, MD
Division Director and Associate Professor
Clinics
The UK College of Medicine Department of Obstetrics and Gynecology has consolidated the general obstetrics and gynecology clinics from Kentucky Clinic East and Kentucky Clinic South with the maternal-fetal medicine and obstetrics ultrasound unit from Bluegrass High Risk Obstetrics. We are excited about the consolidation which will allow us to provide our wide range of clinical services in one location.
---
Scheduling An Appointment
Our clinic is located on the UK Good Samaritan Hospital in a convenient location with close parking.
UK Good Samaritan Medical Office Building
125 East Maxwell St., Suite 140
Lexington, KY 40508
Contact us to make an appointment
859-323-0005
If you are patient or patient representative calling to request an appointment with a particular provider, then you may request the provider when you schedule an appointment.
If you are a patient or patient representative calling to request an appointment for a specific problem, then the clinic staff will help you schedule an appointment with an appropriate provider
Community General OB/GYN Practices
UK HealthCare and the department of obstetrics and gynecology has partnered with local community healthcare systems. The goal of this partnership is to provide obstetrical and gynecologic services to women in their hometowns and within their local healthcare system.
UK HealthCare Georgetown Obstetrics and Gynecology