Image
Adult Cardiothoracic Anesthesiology Fellowship
One-Year ACGME-Approved
The UK College of Medicine Department of Anesthesiology, Perioperative, Critical Care, and Pain Medicine offers a one-year ACGME-approved fellowship in adult cardiothoracic anesthesiology. This subspecialty is devoted to the perioperative management of patients with cardiopulmonary disease undergoing cardiac or thoracic surgery and other interventional procedures. The fellowship consists of 12 months of full-time training beginning after satisfactory completion of a core anesthesiology residency program. The program is structured to provide a wide variety of clinical exposure in the operating room, critical care units, and catheterization laboratory. In addition to a robust clinical experience, mentorship by well-trained faculty and opportunities to mature as teachers will solidify the professional growth of the fellow. All cardiac anesthesiology faculty at UK Chandler Hospital are subspecialty trained and certified in advanced perioperative transesophageal echocardiography.
Adult Cardiothoracic Anesthesiology Clinical Experience
The fellow will complete all the rotations and training at UK Albert B. Chandler Hospital. During the cardiac surgical operating room rotation, the fellow will be exposed to the entire gamut of surgical procedures including CABG (on- and off-pump), valve replacement and repair, thoracic aorta surgeries, as well as extensive heart transplantation, lung transplantation, ventricular assist device (VAD) placement, transcatheter aortic valve implantation and extracorporeal membrane oxygenation (ECMO). Other clinical rotations include non-cardiac thoracic surgery (pulmonary and esophageal surgery), cardiac critical care, transesophageal echocardiogram (TEE), cardiopulmonary bypass and ECMO. Cardiac imaging education is an important component of this fellowship and includes TEE (including 3-D) as well as training in other imaging modalities with cardiology. Graduates should anticipate becoming eligible for certification in advanced perioperative transesophageal echocardiography.
Didactic Experience
Clinical training will be supplemented with a didactic program via grand rounds, journal clubs, lectures, one-on-one seminars with the faculty, and simulation-based training. The fellow will be offered the opportunity to participate in clinical research and encouraged to present at national or international conferences after completion of a scholarly project. The overarching goals are to nurture postgraduate physicians and help them become experts in the field of cardiothoracic anesthesiology, both as clinicians and educators.
Contact Us
Victoria Bloom
GME Program Coordinator - Fellowships
Department of Anesthesiology, Perioperative, Critical Care, and Pain Medicine
UK Chandler Medical Center
800 Rose Street MN256, Lexington, KY 40536
Phone: 859-323-5956
Fax: 859-323-1080
Victoria.Bloom@uky.edu
Program Director, ACTA Fellowship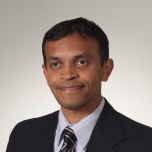 ---
Positions Held:
Associate Professor of Anesthesiology
Adult Cardiothoracic Anesthesia Fellowship Program Director
---
Positions Held:
Associate Professor of Anesthesiology
---
Positions Held:
Assistant Professor of Anesthesiology
---
Positions Held:
Professor of Anesthesiology
---
Positions Held:
Professor of Anesthesiology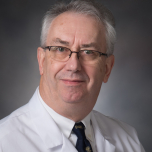 ---
Positions Held:
Professor of Anesthesiology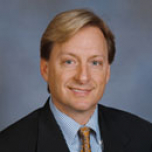 ---
Positions Held:
Professor of Anesthesiology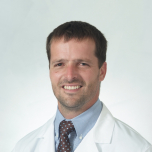 ---
Positions Held:
Associate Professor of Anesthesiology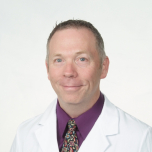 ---
Positions Held:
Anthony N. DeMaria Professor of Medicine and Radiology
Chair, Cardiovascular Imaging for the UK Enterprise
Assistant Division Chief, Cardiovascular Medicine
---
Positions Held:
Medical Director, Adult Congenital Heart Program
Associate Professor of Medicine