Image
Critical Care Medicine Fellowship
The UK College of Medicine Department of Anesthesiology, Perioperative, Critical Care, and Pain Medicine offers a one-year ACGME-accredited fellowship in anesthesiology critical care medicine. The fellowship consists of 12 months of full-time training beginning after satisfactory completion of an ACGME-accredited anesthesiology residency program.
The division of critical care medicine provides primary consultative critical care in the cardiovascular ICU (CVICU), the neurosciences ICU (NSICU), and the surgical ICU (SICU) at UK Chandler Hospital. In these areas faculty and fellows from the division lead a team comprised of residents, nurses, pharmacists, respiratory therapist, dietitians, and others to provide care to a wide variety of patients across these specialty units.
Critical Care Medicine Clinical Experience
Critical care fellows rotate primarily in the CVICU, the NSICU, and the SICU. Fellows will also have rotations in the medicine ICU (MICU) and the trauma ICU (TICU). These rotations expose fellows to many different aspects of critical care medicine. Fellows will also spend a month focusing on point-of-care ultrasonography in the ICU and have an elective month, including opportunities in transesophageal echocardiography, nephrology, hepatology, infectious disease, nutrition medicine, transfusion medicine, and numerous others that are designed to further hone their critical care knowledge and expertise.
In the CVICU our team works diligently to care for critically ill patients following complex cardiothoracic surgery, including cardiac revascularizations, valve replacements surgeries, lung resections, esophageal resections, and both heart and lung transplants. The multidisciplinary team also provides care to patients requiring various mechanical cardiac support devices such as right or left ventricular assist devices (VADs), total artificial hearts (TAH), and for those patients who require veno-arterial or veno-venous extra corporeal membrane oxygenation (ECMO).
In the NSICU, our multidisciplinary team works closely with stroke neurologists and neurosurgeons to care for a variety of intracranial pathologies including ischemic stroke, subarachnoid hemorrhage, traumatic brain injury, spinal cord injury, intracranial tumors, and patients with status epilepticus, as well as, to mitigate the effect of pre-existing or co-existing multi-organ dysfunction in these patients.
In the SICU, the Division of Critical Care Medicine provides consultative critical care to postoperative surgical patients admitted to the ICU following abdominal organ transplantation, ENT, plastics, urologic and other types of general and specialized surgeries.
Critical Care Medicine Didactics
Didactic education occurs daily on anesthesiologist-led teaching rounds with focus on patient-related pathology and trains fellows to develop a framework for information processing and decision-making skills. Formal didactic lectures occur weekly with our surgical critical care colleagues and cover a broad range of critical care topics from a variety of specialties including local, regional, and national experts.
Due to its large referral base and native patient population, UK Chandler Hospital has among the highest patient acuity rates seen in the country. Our teams are challenged with very sick but incredibly rewarding patient cases on a daily basis. Our fellows play a pivotal role on our critical care teams and are rewarded with incredible experience, knowledge, decision-making opportunities, and invaluable hands-on diagnostic and procedural skills during their training.
Questions about the Critical Care Medicine Fellowship?
Victoria Bloom
GME Program Coordinator - Fellowships
Department of Anesthesiology, Perioperative, Critical Care, and Pain Medicine
UK Chandler Medical Center
800 Rose Street MN256, Lexington, KY 40536
Phone: 859-323-5956
Fax: 859-323-1080
Victoria.Bloom@uky.edu
Program Director, Critical Care Medicine Fellowship
---
Positions Held:
Assistant Professor of Anesthesiology
Critical Care Medicine Fellowship Program Director
---
Positions Held:
Assistant Professor of Anesthesiology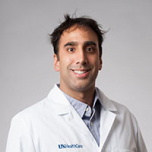 ---
Positions Held:
Assistant Professor of Anesthesiology
---
Positions Held:
Assistant Professor of Anesthesiology
---
Positions Held:
Assistant Professor of Anesthesiology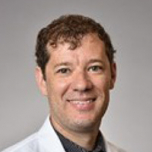 ---
Positions Held:
Assistant Professor of Anesthesiology
Associate Critical Care Fellowship Program Director
---
Positions Held:
Assistant Professor of Anesthesiology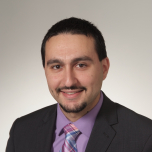 ---
Positions Held:
Associate Professor of Anesthesiology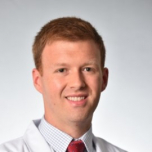 ---
Positions Held:
Assistant Professor of Anesthesiology