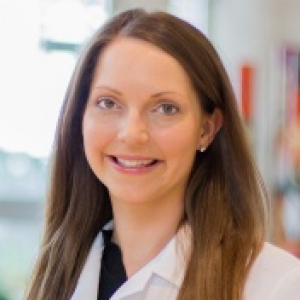 Julie Youssefi, MD
Connect
Positions
College Unit(s)
Other Affiliation(s)
Medical Education Academic Development Director
Biography and Education
Biography
Neurology invigorates Julie's passion for medicine as she views neurology and the human spirit to be intricately woven. Witnessing the resiliency of patients and their relatives throughout medical school made a lasting impression on Julie and her approach toward patient care and research. She plans to pursue research in stimulating cerebral information and the localization of lesions with the goal of bringing novel treatments to patients suffering from neurologic diseases especially ALS. In addition to her passion for the field, Julie possesses vast epilepsy experience having worked as the clinical research study coordinator for the epilepsy program for two years. Julie's interests include traveling, yoga, cooking, gardening and hiking. In her free time, she enjoys spending time with her family or investigating new healthy recipes.
Education
Medical School     
2015, MD, University of Kentucky, Lexington, KY
Residency­
2016 to 2020, Neurology, University of Kentucky, Lexington, KY
Clinical and Research Interests
Medical Licensure
Kentucky Medical License
Certifications
Advanced Cardiovascular Life Support (ACLS)
Hospital Privileges
University of Kentucky Chandler Medical Center
Professional Memberships
American Academy of Neurology
Awards
Clerkship Award for Outstanding Medical Student in Physical Medicine and Rehabilitation, 2014—2015.