Image
The residency program offers trainees a progressive clinical and surgical experience that encompasses all fields of our speciality. One unique benefit of University of Kentucky is that UK Chandler Hospital, the Veteran's Affairs Medical Center, and Kentucky Children's Hospital are physically connected to one another. Good Samaritan Hospital is approximately 1/2 mile down the street and is accessible by walking, car, or shuttle from the main medical center campus.
PGY-1
PGY-1 encompasses six full months of dedicated otolaryngology training and experience. In addition you will rotate through a variety of other general surgery services and radiation medicine which will help augment your learning experience and train you to become a more well-rounded otolaryngologist. Please see the "Residency Rotations" page for further details.
PGY-2 and PGY-3
During the start of the year, PGY-2 residents gain clinical experience and receive operative training while assisting attending or upper-level residents. Throughout the year, operative responsibilities gradually progress in conjunction with resident skill level. Additionally, PGY-2 residents typically serve as primary surgeons in less-complex cases. All clinical and operative training occurs under close supervision from attending physicians or upper-level residents. While on Team A, residents also rotate at St. Claire Hospital in Morehead, Kentucky, once weekly in commute with Raleigh O. Jones, MD. 
Following completion of their second year, PGY-3 residents are given increased clinical and surgical responsibilities. As a PGY-3, residents will serve as primary surgeons on increasingly more complex cases and assist while operating one-on-one with attending physicians. 
PGY-2 and PGY-3 residents are primarily responsible for staffing all consults with attending physicians and taking primary call during after hours. Call coverage includes A.B. Chandler Medical Center, the Veterans Affair Hospital, and Good Samaritan Hospital.
PGY-4 and PGY-5
PGY-4 and PGY-5 residents typically serve as senior or chief resident for their respective team. During this time, residents serve as primary surgeon on the vast majority of cases, with attending physician supervision available at all times. At times, chief residents will also supervise junior residents while serving as a resident teacher or junior attending. During the PGY-5 year, residents will also create the daily clinical and operative schedule, call schedule, and distribute any add-on cases.
PGY-4 and PGY-5 residents take back-up call from home. While on call, upper-level residents supervise lower-level residents and staff after-hours emergencies requiring surgical intervention.
History
Our department of otolaryngology continues to undergo a rapid expansion. In 2011, the new UK Chandler Hospital opened. In June 2018, our new clinic opened, along with a new administrative areas and new resident workrooms. The UK Otolaryngology residency program began in 1990 with five faculty members and one resident per year. We have grown steadily since that time, and now have fifteen clinical faculty members, three physician extenders, one PhD faculty member, in addition to 4 residents per year (starting with 2019-2020 recruiting cycle).
Clinical and Didactic Education
All clinical areas of otolaryngology are covered and we have NIH-funded research in our department. The teaching program is centered on providing residents with all the tools needed to successfully pass their board exams and to enter a practice of their choosing, with a firm understanding of the full scope of our specialty. UK Otolaryngology faculty are fully-committed to resident education, as shown by the CORONA initiative in resident education during the COVID-19 pandemic. The CORONA initiative resulted in collaboration from nearly 50 otolaryngology programs nationwide, international viewership, and over 106,000 video hits to date on recorded lectures.

Operative Experience
Our program's greatest strength is the operative experience. Our residents operate one-on-one with a faculty member in virtually every case. A progressive experience leads to surgical competence and confidence. Graduating case volumes for UK residents are regularly well-above national averages. In addition, we are proud that 100 percent of our graduating residents are board certified by the American Board of Otolaryngology--Head & Neck Surgery (ABOto--HNS). Our faculty is dedicated to the highest level of patient care and resident education. We strive to mentor residents towards their vocational goals.
If you desire to become a great clinician in the field of otolaryngology, to have the opportunity to perform research and become published, and to work in a close-knit department that promotes teamwork and world-class patient care, then the UK College of Medicine Department of Otolaryngology residency program may be the right place for you. We welcome your interest in our program, encourage you to explore this website extensively, and look forward to hearing from you further.
Residency Program Director
---
Positions Held:
Residency Program Director
Professor
Division of Rhinology & Anterior Skull Base Surgery
For more information, contact:
Associate Program Director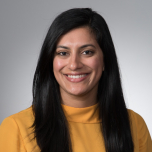 ---
Positions Held:
Associate Residency Program Director
Assistant Professor
Division of Facial Plastic & Reconstructive Surgery