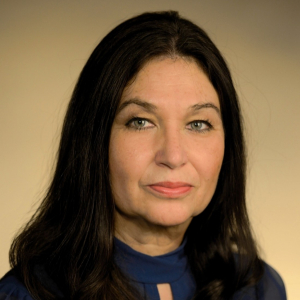 Mariana Nikolova-Karakashian, PhD
Connect
859-323-8210
mariana.karakashian@uky.edu
780 Rose Street, Medical Science Building, Rm: MS-513, Lexington, KY 40536-0298
Positions
Professor
Director of Research, Department of Physiology
College Unit(s)
Other Affiliation(s)
CVRC - Affiliated Faculty
Markey Cancer Center - Affiliated Faculty
Biography and Education
Education
Ph.D. Bulgarian Academy of Science, Sofia, Bulgaria, 1992 M.Sci. Sofia University "St. Clement Ochridski" Faculty of Physics, Sofia, Bulgaria, 1984
Research
Sphingolipids are diverse class of lipid molecules that participate in regulation of various cell functions. Sphingomyelin is one of the main sphingolipids in mammalian cells and can be hydrolyzed to ceramide by a family of enzymes termed sphingomyelinases. Pro-inflammatory cytokines, oxidative stress, and aging control sphingomyelinase activity, thus generating quantities of ceramide, which in turn acts to regulate distinct down-stream targets resulting in a variety of cellular responses.  Our lab uses state-of the art molecular and biochemical approach to understand the mechanisms that determines the activity of sphingomyelinases, specifically that of neutral sphingomyelinase-2 (smpd3), and to define new ceramide-dependent down-stream targets in the context of the IL-1b signaling pathway.
In addition to mediating signaling pathways, sphingolipids play a role in maintaining lipid homeostasis of the cells.  Our ongoing study suggests that disruption of sphingolipid balance in the liver has strong influence on the partitioning of the fat into neutral lipids, the development of steatotic liver and respectively insulin resistance and hyperglycemia. Our goal is by combining classical in vitro/in vivo approach to decipher the coordinated regulation of sphingolipid, glycerophospholipid, and TAG metabolism and define new mechanisms that maintain sphingolipid homeostasis in cells.
Our long-term objective is to apply the results of our research towards better understanding the role of lipids in the onset of key liver pathologies associated with aging, including fatty liver and chronic inflammation
Techniques often used in the lab:
Biochemistry: Western blot,  protein purification, co-immunoprecipitation;  Real time and classical RT-PCR, gel-shift analyses, enzyme activity assays, lipid extractions, and lipid analysis by  TLC, HPLC, and MasSpectrometry. Sub-cellular fractionation.
Molecular biology:  Cloning and expresison of various genes of interest in bacterial and mammalian systems using plasmids or adenoviruses, site-directed mutagenesis.
Cell biology:  Maintaining of different cell lines. Isolation of primary hepatocytes from rats and mice. Creation and work with stably transfected cell lines. Transient overexpression or silencing of proteins in mammalian cells by plasmid- or adenovirus-mediated gene transfer.  Fluorescent microscopy of subcellular organelles. Indirect immunofluorescence.Receptor internalization and ligand-receptor interactions.
Work with small animals:  Breeding of transgenic animals, genotyping, In vivo gene overexpression/silencing through adenoviral-mediated gene trasnfer, Mouse and rat modes of inflammation (LPS administration), diet-induced diabetes.  Organ and tissue collection.
Selected Publications
Onset of Senescence and Steatosis in Hepatocytes as a Consequence of a Shift in the Diacylglycerol/Ceramide Balance at the Plasma Membrane. (2021) Deevska G, Dotson PP 2nd, Mitov M, Butterfield DA, Nikolova-Karakashian M.
Cells. 10(6):1278. https://www.ncbi.nlm.nih.gov/pmc/articles/PMC8224046/
Sphingolipids at the Crossroads of NAFLD and Senescence.(2018) Nikolova-Karakashian M Adv Cancer Res. ;140:155-190. 
Direct regulation of IGF Binding Protein 1 (IGFBP1) Promoter by Interleukin 1β via insulin- and FoxO-1 independent mechanism (2016) Shi L, Banerjee D, Dobierzewska A, Sabapathi S, Karakashian A, Giltiay N, Nikolova-Karakashian MN. Am J Physiol Endocrinol Metab. (E-pub ahead of print). http://www.ncbi.nlm.nih.gov/pubmed/26884383
Neutral sphingomyelinase-2 is a redox sensitive enzyme: role of catalytic cysteine residues in regulation of enzymatic activity through changes in oligomeric state (2015) Dotson PP, Karakashian AA, Nikolova-Karakashian MN. Biochem J; 465(3):371-82. http://www.ncbi.nlm.nih.gov/pubmed/25287744
Effect of procysteine on aging-associated changes in hepatic GSH and SMase: evidence for transcriptional regulation of smpd3 (2014). Deevska G, Sunkara M, Karakashian C, Peppers B, Morris AJ, Nikolova-Karakashian MN. J Lipid Res; 55(10):2041-52. http://www.ncbi.nlm.nih.gov/pubmed/25047167
Interleukin 1β Regulation of FoxO1 Protein Content and Localization: Evidence for a Novel Ceramide-dependent Mechanism (2012).  Dobierzewska A, Shi L, Karakashian AA, Nikolova-Karakashian MN. J Biol Chem. 287(53):44749-60. http://www.ncbi.nlm.nih.gov/pubmed/23105097
Characterization of secretory sphingomyelinase activity, lipoprotein sphingolipid content and LDL aggregation in ldlr-/- mice fed on a high-fat diet (2012). Deevska GM, Sunkara M, Morris AJ, Nikolova-Karakashian MN. Biosci Rep. 32(5):479-90. http://www.ncbi.nlm.nih.gov/pubmed/22712892
Protein phosphatase 2A and neutral sphingomyelinase 2 regulate IRAK-1 Ubiquitination and degradation in response to IL-1{beta} (2011) Dobierzewska A, Giltiay NV, Sabapathi S, Karakashian AA, Nikolova-Karakashian MN. J Biol Chem. 2011 Jun 27. 286(37):32064-73 http://www.ncbi.nlm.nih.gov/pubmed/21708940
Studies on the role of acid sphingomyelinase and ceramide in the regulation of tumor necrosis factor alpha - converting (TACE) enzyme activity and TNFa secretion in macrophages (2010). Rozenova KA, Deevska GM, Karakashian AA, Nikolova-Karakashian MN. J Biol Chem. 285(27):21103-13. http://www.ncbi.nlm.nih.gov/pubmed/20236926
Acid Sphingomyelinase Deficiency Prevents Diet-induced Hepatic Triacylglycerol Accumulation and Hyperglycemia in Mice (2009) Deevska GM, Rozenova KA, Giltiay NV, Chambers MA, White J, Boyanovsky BB, Wei J, Daugherty A, Smart EJ, Reid MB, Merrill AH Jr, Nikolova-Karakashian M. J Biol Chem. ;284(13):8359-68. http://www.ncbi.nlm.nih.gov/pubmed/19074137
Regulation of neutral sphingomyelinase-2 by GSH: a new insight to the role of oxidative stress in aging-associated inflammation (2007) Rutkute K, Asmis RH, Nikolova-Karakashian MN. J Lipid Res. 48(11):2443-52, 2007. http://www.ncbi.nlm.nih.gov/pmc/articles/PMC3010975/
Aging in rat causes hepatic hyperresposiveness to interleukin-1beta which is mediated by neutral sphingomyelinase-2 (2007). Rutkute K, Karakashian AA, Giltiay NV, Dobierzewska A, Nikolova-Karakashian MN. Hepatology. 46(4):1166-1176 http://www.ncbi.nlm.nih.gov/pubmed/17668873
Ceramide- and ERK-dependent pathway for the activation of CCAAT/enhancer binding protein by interleukin-1beta in hepatocytes (2005) Giltiay NV, Karakashian AA, Alimov AP, Ligthle S, Nikolova-Karakashian MN. J Lipid Res; 46(11):2497-505.http://www.jlr.org/content/46/11/2497.long
Expression of neutral sphingomyelinase-2 (NSMase-2) in primary rat hepatocytes modulates IL-beta-induced JNK activation (2004) Karakashian AA, Giltiay NV, Smith GM, Nikolova-Karakashian MN. FASEB J. 18(9):968-70.  http://www.ncbi.nlm.nih.gov/pubmed/15059969
Uptake and metabolism of low density lipoproteins with elevated ceramide content by human microvascular endothelial cells: implications for the regulation of apoptosis. (2003) Boyanovsky B, Karakashian A, King K, Giltiay N, Nikolova-Karakashian M. J Biol Chem. ;278(29):26992-9. http://www.ncbi.nlm.nih.gov/pubmed/12721293
Activation of sphingolipid turnover and chronic generation of ceramide and sphingosine in liver during aging (2000). Lightle SA, Oakley JI, Nikolova-Karakashian MN. Mech Ageing Dev. ;120(1-3):111-25. http://www.ncbi.nlm.nih.gov/pubmed/11087909
Assays for the biosynthesis of sphingomyelin and ceramide phosphoethanolamine (2000). Nikolova-Karakashian M. Methods Enzymol;311:31-42. http://www.ncbi.nlm.nih.gov/pubmed/10563308
Role of sphingosine 1-phosphate in the mitogenesis induced by oxidized low density lipoprotein in smooth muscle cells via activation of sphingomyelinase, ceramidase, and sphingosine kinase.(1999) Augé N, Nikolova-Karakashian M, Carpentier S, Parthasarathy S, Nègre-Salvayre A, Salvayre R, Merrill AH Jr, Levade T. J Biol Chem.;274(31):21533-8. http://www.ncbi.nlm.nih.gov/pubmed/10419457
Bimodal regulation of ceramidase by interleukin-1beta. Implications for the regulation of cytochrome p450 2C11. (1997) Nikolova-Karakashian M, Morgan ET, Alexander C, Liotta DC, Merrill AH Jr. J Biol Chem.;272(30):18718-24. http://www.ncbi.nlm.nih.gov/pubmed/9228043
Sphingomyelin-metabolizing enzymes and protein kinase C activity in liver plasma membranes of rats fed with cholesterol-supplemented diet (1992) Nikolova-Karakashian MN, Gavrilova NJ, Petkova DH, Setchenska MS. Biochem Cell Biol.;70(7):613-6.http://www.ncbi.nlm.nih.gov/pubmed/1333238
Influence of cholesterol on sphingomyelin metabolism and hemileaflet fluidity of rat liver plasma membranes (1992) Nikolova-Karakashian MN, Petkova H, Koumanov KS. Biochimie. 74(2):153-9. http://www.ncbi.nlm.nih.gov/pubmed/1581391
Influence of phospholipid environment on the phosphatidylethanolamine: ceramide-phosphoethanolamine transferase in rat liver plasma membranes (1991) Nikolova, M.N., Petkova, D.H., & Koumanov, K.S.  Int. J. Biochem. 24: 447-453. http://www.ncbi.nlm.nih.gov/pubmed/1312955
Sphingomyelin and ceramide- phosphoethanolamine synthesis in ram spermatozoa plasma membranes (1989) Hinkovska-Galcheva, V.T., Petkova, D.H., & Nikolova, M.N. Int. J. Biochem. 21: 1153-1156. http://www.ncbi.nlm.nih.gov/pubmed/2583349
Google Scholar
Research Gate
Pubmed Publications