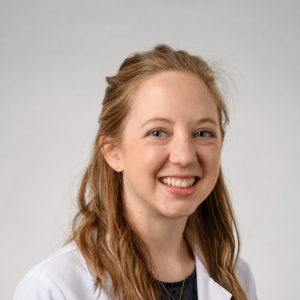 Carly Clark, MD
Positions
College Unit(s)
Biography and Education
Learner Information
Why did you choose the University of Kentucky?
I chose to train at the University of Kentucky because I was looking for a residency program with a strong sense of community and a high surgical volume. After completing a sub-internship at the University of Kentucky during my fourth year of medical school, I could easily picture myself joining the large group of residents and attendings I enjoyed working with. Even in the midst of the pandemic, it was clear that the hospital system was adaptable and resilient. I was particularly impressed by the continued quality of care provided to head and neck cancer patients. The faculty ensured that there were no delays in treatment and that patients were able to safely receive all the services required for comprehensive cancer care.
What are your hobbies?
Though I was born and raised in North Carolina, I have traveled and lived in many different places. I love to meet people from all over the world, and learn about various cultures and cuisines. My other hobbies include cycling (road and mountain), hiking, camping, cooking, and learning how to use my new espresso machine.
Summary:
Current Year:
PGY-3 Tulane Univ., Marshall Univ. Joan C. Edwards SOM
Hometown:
Davidson, NC