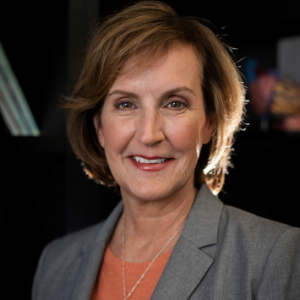 Sharon Walsh, PhD
Connect
(859) 257-6485
sharon.walsh@uky.edu
Robert Straus Behavioral Science Building
Positions
Professor
Director for the Center for Drug and Alcohol Research
College Unit(s)
Other Affiliation(s)
MD/PhD Program Mentor
Pharmacology and Nutritional Sciences - Joint Faculty
Biography and Education
Biography
Dr. Sharon Walsh has been engaged in extramurally funded research activities (typically funded at about 85%) largely through NIH, which includes numerous grants as the principal investigator (including the $87 million HEALing Communities Study grant) and grants as co-investigator with colleagues across the institute largely from the National Institutes of Health but also the Food and Drug Administration and other agencies.  Her work largely focuses on the treatment of substance use disorders, abuse liability assessment and, more recently, community-engaged approaches to reduce the harms of substance use disorders- specifically opioid use disorder. She is engaged in training students, post-doctoral fellows and junior faculty members.  She has published peer-reviewed papers, reviews and book chapters (150+) continuously along with regular national and international presentations. She serves as the Director of the Center on Drug and Alcohol Research (COM) and Director of the Substance Use Research Priority Area (University VPR).  She is active in University service, including serving on various search committees (including the search for the Provost), the Provost's Privilege and Tenure Committee, and college-level service (e.g., COM Conflict of Interest Committee, ACES Compensation Plan).  She has worked closely with UK Healthcare to develop and deploy treatment programs (and funding) for addiction treatment programs within the healthcare system, including the First Bridge Clinic and the Addiction and Consult Education Service.  She also provides expert consultation on legal matters, drug development programs and policy issues.  She currently serves on numerous advisory committees outside of the University, including the Scientific Advisory Board for the National Institute on Drug Abuse and was recently appointed by the Kentucky Attorney General to serve on the Kentucky Opioid Abatement Advisory Commission.
Education
Rutgers University, 1990
Joint Appointment, Department of Pharmaceutical Sciences, College of Pharmacy
Joint Appointment, Department of Psychiatry, College of Medicine
Joint Appointment, Department of Pharmacology, College of Medicine
2017 Accomplishments 
Dr. Walsh has served in numerous professional capacities this past year at the local, state, national and international levels while continuing to support a productive research and training program.  With regard to University service, Dr. Walsh continues in her role as Director of the Center on Drug and Alcohol Research (CDAR).  She also served on seven University and/or College Committees: the COM Multidisciplinary Value Paradigm (MVP) initiative Steering Committee, the COM REACH Mentoring Committee, the Scientific Review Committee for the Center for Clinical and Translational Science, UK Substance Abuse Task Force (Chair), UK Healthcare Addiction Medicine Service (Chair), the BEST Initiative, and the University Senate Hearing Panel (Privilege and Tenure) and several internal advisory and faculty search committees.
At the national level, Dr. Walsh is appointed as a Special Government Employee of the Food and Drug Administration and serves in an advisory capacity for new drug approvals of analgesic formulations and risk management approaches for marketed drugs with abuse liability.  She participated in two invited national initiatives for NIH and NIDA at the NIH and National Academy of Sciences related to the ongoing opioid epidemic and accelerating discovery through public-private partnerships.  She served as a grant reviewer for PCORI, an editorial board member for two journals, and an invited reviewer for manuscripts from more than a dozen national and international journals.  She was invited as a keynote speaker to the International Conference on Opioids (Boston) and the WOWS Meeting (Brisbane, Australia).  Dr. Walsh gave several presentations at international and national conferences along with several local presentations, including guest lectures and seminar presentations. 
Dr. Walsh continues to receive extramural funding with new grants this year from the Food and Drug Administration and the state of Kentucky.  She also has R01 funding as principal investigator from the National Institute on Drug Abuse and is a co-investigator on numerous projects funded through NIDA, including several new projects this year.  She and co-investigators, Drs. Laura Fanucchi and Michelle Lofwall, received an internal MVP award during the first funding round to evaluate evidence-based practices for opioid use disorder in hospitalized patients with endocarditis as a result of injection drug use.  Dr. Walsh has also had pharmaceutical-sponsored contracts to support research this year. 
She published 13 peer-reviewed manuscripts in respected journals this year and has several others under review.  With respect to education, Dr. Walsh continued to train students at the pre- and post-doctoral levels in the laboratory, mentor faculty in the College of Medicine and Nursing, gave guest lectures in the COM and COP, and participated in various CME activities for physicians and other health professionals.
Research
Dr. Walsh is a Professor of Behavioral Science, Psychiatry, and Director of the Center on Drug and Alcohol Research. Prior to coming to the University of Kentucky in 2005, Dr. Walsh earned her M.S. (1987) and Ph.D. (1990) from Rutgers University in Behavioral Neuroscience.   Dr. Walsh joined the Behavioral Pharmacology Research Unit at The Johns Hopkins University School of Medicine in 1990 as a postdoctoral fellow where she trained in human behavioral pharmacology. She joined the faculty in 1992 and in 2003 became Professor of Behavioral Science and Psychiatry. Dr. Walsh's clinical research has focused on pharmacological issues in opioid and cocaine dependence. She has conducted studies on pharmacodynamic and pharmacokinetic characteristics of opioid treatment agents, including buprenorphine, methadone and LAAM and has evaluated potential pharmacotherapies for efficacy and safety in the treatment of cocaine dependence. Dr. Walsh was the 1997 recipient of the Presidential Early Career Award for Scientists and Engineers, has authored numerous papers, has served as a regular NIDA study section member and serves on the board of an array of professional associations in the field of substance abuse.
Selected Publications
Nann-Vernotica E., Donny E.C., Bigelow G.E. and Walsh S.L. (2001) The D1/5 antagonist, ecopipam, fails to attenuate the subjective and physiological effects of cocaine.  Psychopharmacology, 155: 338-347.
Walsh S.L., Strain E.C., Abreu M.E. and Bigelow G.E. (2001) Enadoline, a selective kappa opioid agonist:  Comparison with butorphanol and hydromorphone in humans. Psychopharmacology, 157: 151-162.
Walsh S.L., Geter-Douglas B., Strain E.C. and Bigelow G.E. (2001) Enadoline and butorphanol: Evaluation of k agonists on cocaine pharmacodynamics and cocaine self-administration in humans.  Journal of Pharmacology and Experimental Therapeutics, 299: 147-158.
Strain E.C., Walsh S.L. and Bigelow G.E. (2002) Blockade of hydromorphone effects by buprenorphine/naloxone and buprenorphine.  Psychopharmacology, 159:161-166.
Donny E.C., Walsh S.L., Bigelow G.E., Eisenberg T. and Stitzer M.L. (2002) High dose methadone produces superior opioid blockade and comparable withdrawal suppression to lower doses in opioid-dependent humans.  Psychopharmacology, 161: 202-212.
Lin, Shen-Nan, Walsh S.L., Moody D.E. and Foltz R.L. (2003) Detection and time course of cocaine N-oxide and other cocaine metabolites in human plasma by liquid chromatography-tandem mass spectrometry (LC/MS/MS).  Analytical Chemistry, 75:  4335-4340.
Walsh S.L., Strain E.C. and Bigelow G.E. (2003) Evaluation of the effects of lofexidine and clonidine on naloxone-precipitated withdrawal in opioid-dependent humans.  Addiction, 98: 427-439.
Walsh S.L. and Eissenberg T. (2003) Buprenorphine: Extrapolating from clinical pharmacology to clinical practice. Drug and Alcohol Dependence, 70 (2 Suppl): S13-27.
Donny E.C., Brasser S.M., Bigelow, G.E. Stitzer M.L. and Walsh, S.L. (2005) Methadone doses of 100 mg or greater are more effective than lower doses at suppressing heroin self-administration in opioid-dependent volunteers.  Addiction, 100: 1496-1509.
Donny E.C., Bigelow G.E. and Walsh S.L. (2006) Comparing the physiological and subjective effects of self-administered versus yoked cocaine in humans, Drug and Alcohol Dependence, 186: 544-552.
Jufer R. Walsh, S.L., Cone E.J. and Sampson-Cone A. (2006) Effect of repeated cocaine administration on detection times in oral fluid and urine. Journal of Analytical Toxicology, 30(7):  458-462.
Walsh S.L. and Strain E.C. (2006) Pharmacology of methadone.  In:  Treatment of Opioid Dependence , The Johns Hopkins University Press, Baltimore, Maryland, Strain E.C. and Stitzer M.L. (eds), pp. 59-76.
Preston K.L., Epstein, D.H., Schmitter J.P. and Walsh S.L. (2006) Abuse of Marketed Medications.  In: Drug Abuse Handbook 2nd Edition. CRC Press, Boca Raton, Florida, Karch S.B. (ed).
 
SCHOLARS@UK