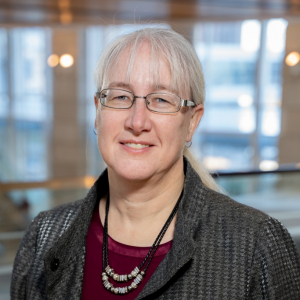 Lisa Tannock, MD
Connect
Lisa.Tannock@uky.edu
Positions
Professor
Vice Dean for Faculty Affairs and Development
College Unit(s)
Other Affiliation(s)
Internal Medicine - Endocrinology
CVRC - Core Faculty
Nutritional Sciences Graduate Faculty
Equity Advisory Council
Biography and Education
Education
University of Toronto, Toronto, Canada
MD
06/1994
Medicine
University of Toronto, Toronto, Canada
Residency
06/1997
Internal Medicine
University of Washington, Seattle, WA
Fellowship
06/2000
Endocrinology
Selected Publications
1. Tannock LR, Little PJ, Wight TN, Chait A: Arterial smooth muscle cell proteoglycans synthesized in the presence of glucosamine demonstrate reduced LDL binding. J Lipid Res 43:149-157, 2002. PMID:11792734.
2. Tannock LR, Little PJ, Tsoi C, Barrett PHR, Wight TN, Chait A: Thiazolidinediones reduce the LDL binding affinity of non-human primate vascular cell proteoglycans. Diabetologia. 47:837-843, 2004. PMID:15071727.
3. Renard CB, Kramer F, Johansson F, Lamharzi N, Tannock LR, von Herrath MG, Chait A, Bornfeldt KE. Diabetes and diabetes-associated lipid abnormalities have distinct effects on initiation and progression of atherosclerotic lesions. J Clin Invest. 114:659-668, 2004. PMID:15343384 :PMC514580
4. Tannock LR, O'Brien KD, Knopp RH, Retzlaff B, Fish B, Wener MH, Kahn SE, Chait A: Cholesterol feeding increases CRP and SAA levels in lean, insulin sensitive subjects. Circulation 111:3058-3062, 2005. PMID:15939816.
5. Tannock LR, Kirk EA, King VL, LeBoeuf R, Wight TN, Chait A: Glucosamine Supplementation Accelerates Early but not Late Atherosclerosis in LDL Receptor Deficient Mice. J Nutr 136:2856-2861, 2006. PMID:17056813.
Research Gate
Pubmed Publications