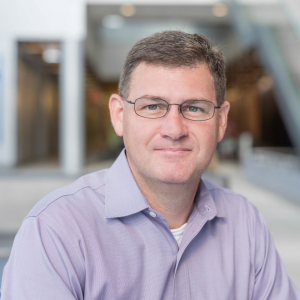 Gregory Graf, PhD
Connect
859-257-4749
Gregory.Graf@uky.edu
345 BBSRB, 741 S Limestone St, Lexington, KY 40536
Positions
Physiology
Associate Director, Saha Cardiovascular Research Center
College Unit(s)
Other Affiliation(s)
Nutritional Sciences Graduate Faculty
CVRC - Core Faculty
Biography and Education
Biography
Dr. Gregory Graf holds a PhD in Physiology from the College of Medicine at the University of Kentucky.  Following postdoctoral training in Molecular Genetics in the laboratory of Dr. Helen Hobbs at the UT Southwestern Medical Center in Dallas, he returned to the University of Kentucky and joined the faculty.  Dr. Graf was appointed as the Associate Director of the Saha Cardiovascular Research Center in 2022.   
The goal of Dr. Graf's research program is to identify novel proteins and pathways that directly influence risk factors for metabolic diseases that include dyslipidemia, hyperglycemia, insulin resistance, and inflammation. Cholesterol has long been known to increase risk for cardiovascular disease. It is now clear that disturbances in cholesterol metabolism also contribute to obesity-related phenotypes such as insulin resistance, inflammation, and nonalcoholic fatty liver disease.  Our present focus is to understand the mechanism by which disruptions in sterol homeostasis influence these risk factors and to determine if accelerating cholesterol elimination will improve obesity-related metabolic dysfunction.
Education
PhD:                 Physiology, University of Kentucky, Lexington, KY
Fellowship:     Molecular Genetics, University of Texas Southwestern Medical School at Dallas, TX
Research
Dr. Graf's laboratory's research focus is on the relationships between obesity and changes in lipid and lipoprotein metabolism that link obesity to cardiovascular disease, diabetes and nonalcoholic fatty liver disease. 
Our work largely centers on pathways that promote the active elimination of cholesterol from the body in a process termed "Reverse Cholesterol Transport".  Currently available therapies reduce plasma levels of LDL or "bad cholesterol" to reduce the risk of cardiovascular disease.  However, an emerging body of work suggests that the flux of cholesterol through lipoproteins (LDL and HDL) is more relevant to cardiovascular disease than their absolute levels in plasma.  In addition, research from our lab and others indicates that elevated cholesterol in the liver promotes insulin resistance, inflammation, and development of non-alcoholic fatty liver disease, a common complication of obesity. 
A transport protein complex called ABCG5 ABCG8, or G5G8 for short, is expressed in both the liver and intestine and represents the major route for cholesterol elimination from the body.  The absence of this transporter worsens the development of fatty liver disease and acutely increasing its levels can restore some aspects of liver function in a mouse model of obesity and fatty liver disease.  Our data also suggest that the function of this pump is altered in the setting of insulin resistance and fatty liver. However, little is known about the mechanisms that govern these changes and the extent to which these changes affect the progression of disease.  The goal of this project is to determine how this pump is regulated in the liver and intestine such that therapeutics can be developed to accelerate cholesterol elimination in the treatment of both cardiovascular and liver disease. 
A second project focuses on the role of mitochondrial fatty acid metabolism on plasma cholesterol.  Genome wide association studies (GWAS) and epigenome wide association studies (EWAS) link the enzyme carnitine palmitoyltransferase 1a (Cpt1a) with plasma levels of lipoprotein cholesterol.  Genetic manipulations in mice support a causal relationship between Cpt1a and plasma cholesterol levels.  However, the relationship between fatty acid entry into mitochondria and plasma cholesterol is unclear.  The goal of this project is to dissect the molecular mechanisms that link these two pathways.
Selected Publications
Slade E, Irvin MR, Xie K, Arnett DK, Claas SA, Kind T, Fardo DW, Graf GA Age and Sex are Associated with the Plasma Lipidome: Findings from the GOLDN Study Lipids Health Dis 2021; 20:30
Lifsey HC, Kaur R, Thompson BH, Bennett L, Temel, RE, Graf GA  Stigmasterol stimulates transintestinal cholesterol excretion independent of liver X receptor activation in the small intestine J Nutr Biochem 2020;76:108263
Li J, Pijut SS, Wang Y, Ji A, Kaur R, Temel RE, van der Westhuyzen DR, Graf GA. Simultaneous determination of biliary and intestinal cholesterol secretion reveals that CETP (cholesteryl ester transfer protein) alters elimination route in mice.
Wang Y, Liu X, Pijut SS, Li J, Horn J, Bradford EM, Leggas M, Barrett TA, Graf GA. The combination of ezetimibe and ursodiol promotes fecal sterol excretion and reveals a G5G8-independent pathway for cholesterol elimination. J Lipid Res. 2015;56:810-820
Google Scholar
Research Gate
Pubmed Publications