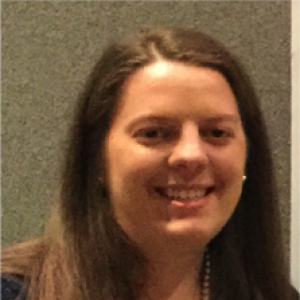 Laura Krueger
Connect
laura.krueger@uky.edu
Positions
College Unit(s)
Other Affiliation(s)
Biography and Education
Education
Miami University, BS Biochemistry and Mathematics 2013
Student Bio: I am from Cincinnati, OH and completed my undergraduate degree at Miami University, in Oxford, OH were I swam on the Women's Varsity Swim Team. After completing my undergraduate degree I took time to decide on my future career and worked at Cincinnati Children's Hospital and Medical Center in the Human Genetics department as a research assistant investigating inherited eye disorders. During this time, I decided to pursue a career as a physician-scientist. I chose to attend the University of Kentucky MD/PhD program because of the community feel and support that I witnessed while interviewing. I have now been here for 7 years and I couldn't be happier with my decision!
Summary:
Current Year:
M3
Research
My research in Dr. Ann Morris's lab focuses on development of the ocular defects seen in CHARGE Syndrome. CHARGE syndrome (coloboma, heart defects, choanal atresia, growth retardation, genital abnormalities, and ear abnormalities) is a complex congenital genetic disorder resulting in severe defects in multiple organ systems. We specifically use zebrafish to study the role that the gene, CHD7, plays in retinal development and function. With this work we hope to elucidate mechanisms leading to retinal cell defects in congenital syndromes like CHARGE, and lead to better identification, management, and treatment of patients with ocular birth defects. 
Grants Current: Ruth L. Kirschstein Individual Predoctoral NRSA for MD/PhD Dual Degree Fellowship (F30) "Ocular Complications of CHARGE Syndrome: The Role of Sox11" Completed: UKY CCTS PSMRF - July 2016 UKY CCTS TL-1 (5TL1TR001997-02) - August 2020 UKY Biology Department Gertrude F. Ribble Mini Grant - 2018, 2019
Additional Awards 2021 Retina Research Foundation/Joseph M. and Eula C. Lawrence Travel Grant 2019 Davenport Fellow - CHARGE Syndrome Foundation
Conferences Attended 2021 ARVO - Association for Research in Vision and Ophthalmology Annual Meeting. 2019, 2020, 2021 AAP/ASCI/APSA Annual Meeting 2019 ACTS Annual Meeting 2019 International CHARGE Syndrome Meeting 2019 Midwest Zebrafish Meeting
Seminars and Talks 2021 CHARGE Syndrome and CHD7: There's more than meets the eye. University of Kentucky Biology Department - 4th Year Presentation. 2020 Ocular complications of CHARGE Syndrome: The role of Sox11. University of Kentucky Biology Department Graduate Student Seminar. 2019 Genetic Editing: From where, to where? University of Kentucky MD/PhD Program Retreat. 2019 Developing zebrafish models to study link between Sox11 and CHARGE Syndrome. University of Kentucky Biology Department Graduate Student Seminar. 2018 SoxC transcription factors role in CHARGE Syndrome. University of Kentucky MD/PhD Program Retreat.
Selected Publications
Publications