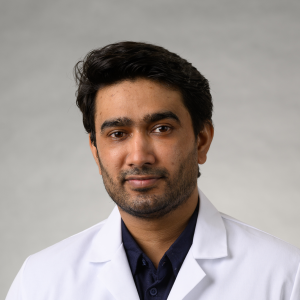 Talal Arshad, MBBS
Positions
College Unit(s)
Biography and Education
Learner Information
What are your hobbies?
I love playing sports, especially cricket. If you know how to play cricket, we will be friends for the rest of our lives.
Biography
I've lived in Pakistan my entire life and being in the US starting residency training is a whole new chapter in my life.
Summary:
Current Year:
PGY-1
Hometown:
Karachi, Pakistan