Through hands-on experience in a real work site, the student applies the formal classroom knowledge to the real work setting. The work/learning arrangement is supervised by a program faculty member plus the designated representative of the internship site, which will be private industry, governmental, hospital or other appropriate setting providing real-world training in practices and procedures of forensic toxicology or analytical genetics. Two internship experiences are required. Upon completion of the internship experiences, students and faculty will participate in a culminating poster session event focused on student presentations analyzing the internship activities.
Selection of Internship Sites
Students can choose from either established internship sites or identify a new site that meets their specific needs, with the assistance of the program educational coordination. The sites can range from government labs, to private company drug testing to hospital clinical facilities. Each of the two internship experiences are for 7 weeks.
Below are examples of internship sites that have hosted our students.

Please Note: The list is not all inclusive.
See List
- Americanna Laboratories
- ChemImage Corporation
- Florida A&M University College of Pharmacy: Dr. Eunsook Lee's Lab
- Florida Department of Law Enforcement Forensic Services
- Integrated Dx
- KCA Laboratories
- KY Division of Labs - Environmental Chemical Branch
- KY Division of Labs - Microbiology
- KY Division of Water - Lexington
- KY Energy & Environment Cabinet
- KY Newborn Screening
- Kentucky State Police
- Keystone Labs
- LabTox
- LGC Group
- Lexar Labs
- Luxor Scientific
- Metro Nashville Police Department of Crime Laboratory
- North Louisiana Criminalistics Laboratory
- Spartanburg County Sheriff's Office Forensic Lab
- St. Louis University Forensic Toxicology Lab
- SteelFusion Clinical Toxicology Laboratory, LLC
- Tennessee Bureau of Investigation, Forensic Services Division
- UK Healthcare Clinical Molecular & Genomic Pathology Lab
- UK Healthcare Special Chemistry/ Toxicology Lab
- UKY: Center for Environmental and Systems Biochemistry
- UKY: Dr. Christine Brainson's Lab
- UKY: Dr. Will Fong's Lab
- UKY: Dr. Tadahide Izumi's Lab
- UKY: Dr. Xiaoqi Liu's Lab
- UKY: Dr. Lorri Morford's Lab
- UKY: Dr. Kate Zaytseva's Lab 
- UKY Equine Analytical Chemistry Lab 
- UKY Gluck Equine Research Center- Genetic Testing
- University of Louisville Genomics Training and Education Center
- University of Rochester Medical Center Toxicology Lab
- UKY Veterinary Diagnostic Lab
- Wisconsin State Crime Laboratory
Activities at Internship Sites
Students are supervised by the local site mentor, in regular communication with the UK program Director. Activities at the work site range from hands on work with specific chemical testing or DNA analytical cases, to broader interaction with the subgroups comprising the program of the local internship site.  
Examples of Internship Data Notebook Entries
Poster Session on Internship Activities
The culminating event of the Forensic Master's program is a public poster session event for students to share their internship experiences.
Our Graduates Are Employed!
Our graduates have engaged a range of career options, ranging from securing direct employment, or continuing on in professional or research education. 
Below are examples of employments sites that our graduate students have joined after completing our program.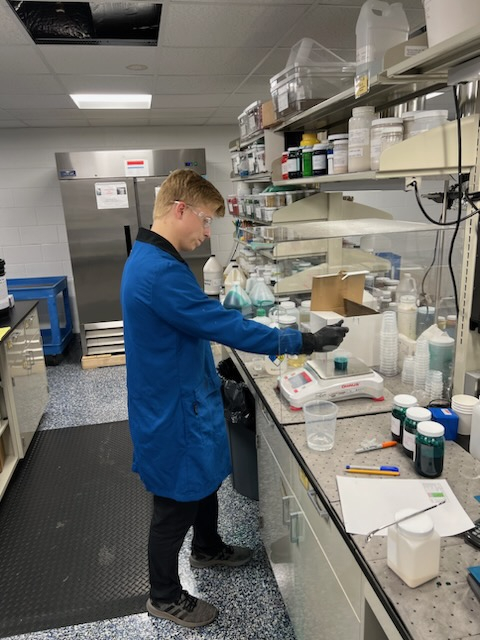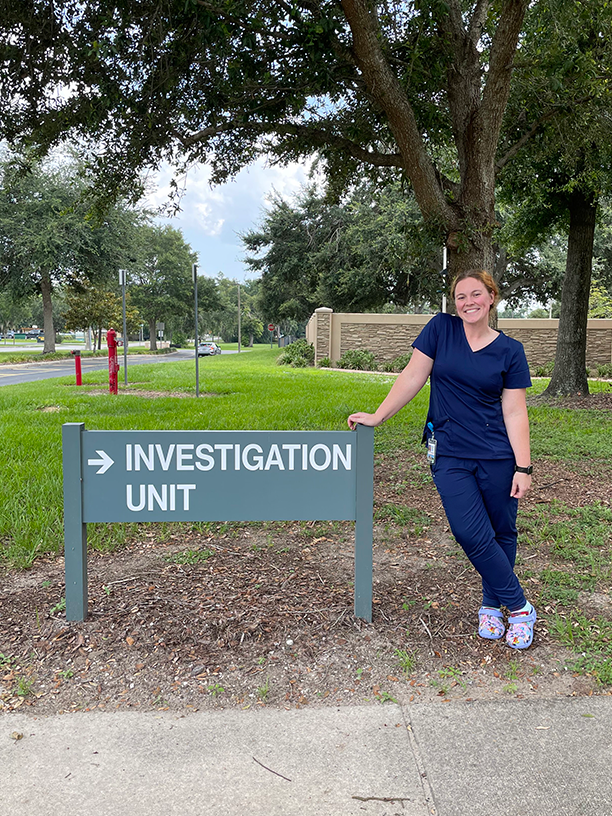 Andelyn Biosciences
Colorado Bureau of Investigation
Community Health Network 
ChemImage
Emory University
Eurofins
Kentucky Energy and Environment Cabinet
Kentucky State Police, Central Crime Lab
Keystone Labs
Lexar Labs
Metropolitan Nashville Police Department, Forensic Biology Unit
Microbiologics
Milliken
Oak Ridge Institute for Science and Education (ORISE) Fellowship Program
Orange County Government, Florida
Southwestern Institute of Forensic Sciences
University of Kentucky
Virginia Department of Energy, Abandoned Mine Land Economic Revitalization (AMLER) Program