Image
Comprehensive Training Program
The University of Kentucky College of Medicine Department of Physical Medicine and Rehabilitation offers a comprehensive residency training program in Physical Medicine and Rehabilitation. Our four-year residency is fully accredited by the Accreditation Council on Graduate Medical Education (ACGME) of the American Medical Association. All residents are accepted at the PGY1 level* through the National Residency Match Program. The residency program is designed to teach the holistic, interdisciplinary team approach to health care as outlined in the training objectives of the ACGME specialty requirements. As such, emphasis is placed on maximizing the physical, psychological, social, vocational, and avocational potential of all patients. Our departmental goal is to provide each resident with the best possible didactic, research and clinical education program, in order to fully prepare residents for a career in academic or private practice physiatry.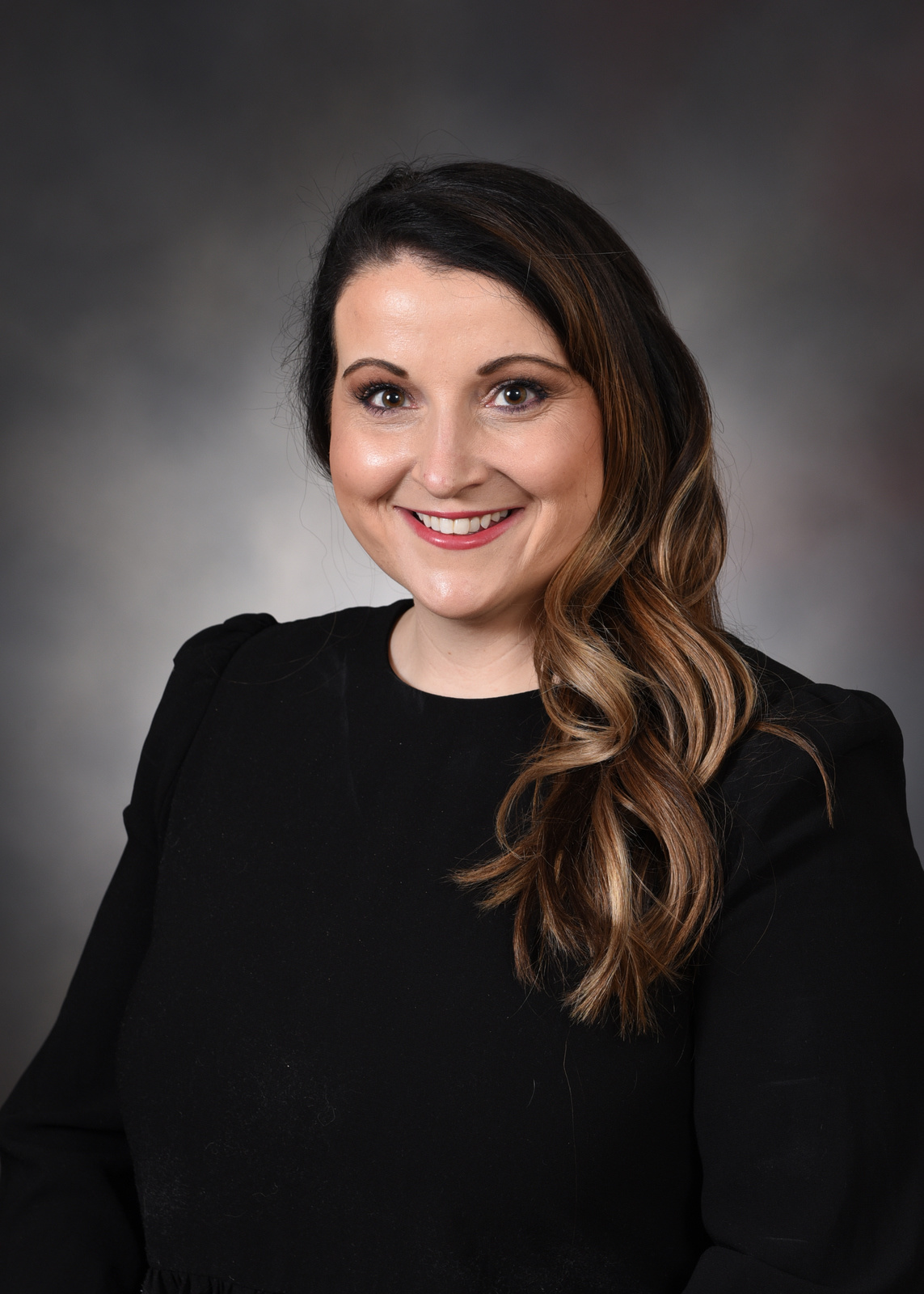 Welcome from the Program Director: Jamie Key, DO
Thank you for your interest in our University of Kentucky College of Medicine Department of Physical Medicine and Rehabilitation residency program. As a former resident of this program, I am happy to tell you what ultimately brought me back to the Bluegrass State – Southern hospitality. Kindness, helpfulness, and good home cooking are a stereotype for a reason. It's not an affectation – people are genuinely that nice. That's a good feeling to have in the midst of a busy and hectic residency lifestyle.

At UK, our goal is to provide you with the clinical and training environments you need to achieve your career goals – whether that is to continue towards sub-specialization with a fellowship program or to start out in practice right after training. We provide a strong mix of inpatient and outpatient rotations to give you a broad base of experiences within the diversity of our field. The strengths of our program include spasticity management and musculoskeletal medicine (with plenty of procedures to boot). In addition, we have many opportunities for research and our faculty have an ongoing commitment to teaching - be it in the classroom or at the bedside.

Please take a tour around our newly renovated website. You will find updated information about our residency program – from applicant information to clinical curriculum to resident wellness. On behalf of our entire faculty and staff, I again thank you for your interest and hope that you will consider us for your future medical training.
Program Overview
ACGME accredited four year categorical program
Five residents per PGY year
High levels of procedure exposure compared to national average (per 2018-19 graduate case log date)

98 percentile for programming and 97 percentile for refilling intrathecal baclofen pumps
87 percentile for botulinum toxin injections
96 percentile for ultrasound guidance used during procedures
91 percentile for joint/tendon/bursa injections
88 percentile for EMG/NCS

Two (2) paid conferences (with potential for others with applicable research projects)

All PGY3 residents attend the Association of Academic Physiatry Annual Meeting
All PGY4 residents attend the AAPMandR Annual Assembly

Two (2) physical medicine and rehabilitation related texts with an annual book stipend, DEA licensure fee covered by UK, etc. (Learn more via our benefits page).