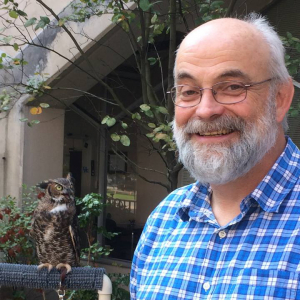 Brian Stevenson, PhD
Connect
Office: (859) 257-9358
brian.stevenson@uky.edu
Office: MS 421 Medical Science Bldg.
Positions
College Unit(s)
Biography and Education
Biography
Education
B.S. & M.S., Utah State University
Ph.D., SUNY Stony Brook (Stony Brook University)
Postdoctoral Fellow, Yale University School of Medicine
IRTA Fellow, Rocky Mountain Laboratories, NIH
Research
Our research focuses on understanding the mechanisms by which pathogenic bacteria sense their environments and respond by regulating gene expression, and the functions of bacterial surface proteins during infection processes. These studies have identified novel regulatory networks in the Lyme disease agent, Borrelia burgdorferi, and other pathogens. B. burgdorferi has evolved mechanisms by which it can infect both mammalian and arthropod hosts, and be efficiently transmitted between these two very different types of animals.  To do so, B. burgdorferi senses its environment and responds accordingly by producing proteins appropriate for each step in the infectious cycle. We recently discovered that B. burgdorferi uses its own growth/division rate and the supply of certain nutrients to determine its position in the tick-mammal infectious cycle, and thus "knows" when to express virulence factors.
We welcome undergraduate students for research experiences.
Selected Publications
Stevenson, B. (2023) The Lyme disease spirochete, Borrelia burgdorferi, as a model vector-borne pathogen: insights on regulation of gene and protein expression, Curr. Opinion. Microbiol., 74: 102332, PMID: 37279610, DOI: 10.1016/j.mib.2023.10233
Castro-Padovani, T.N., T.C. Saylor, O.T. Husted, A.C. Krusenstjerna, N. Jusufovic, and B. Stevenson (2023)   Gac is a transcriptional repressor of the Lyme disease spirochete's OspC virulence-associated surface protein,  J. Bacteriol. 205: e0044022, PMID: 36920207, DOI: 10.1128/jb.00440-22
Krusenstjerna, A.C., W.K. Arnold, T.C. Saylor, J.S. Tucker, and B. Stevenson (2023) Borrelia burgdorferi DnaA and the nucleoid-associated protein EbfC coordinate expression of the dnaX-ebfC operon, J. Bacteriol. 205: e00396-22, PMID: 36533911, DOI: 10.1128/jb.00396-22
Saylor, T.C., C.R. Savage, A.C. Krusenstjerna, N. Jusufovic, W.R. Zückert, C.A. Brissette, M. Motaleb,  P.J. Schlax, and B. Stevenson (2023) Quantitative analyses of interactions between SpoVG and RNA/DNA, Biochem. Biophys. Res. Comm., 654: 40-46, PMID: 36889033, DOI: 10.1016/j.bbrc.2023.02.044
Murphy, B., J.J. Wiepen, H. He, A.S. Pramanik, J.M. Peters, B. Stevenson, and W.R. Zückert (2023) Inducible CRISPRi-based operon silencing and selective in trans gene complementation in Borrelia burgdorferi, J. Bacteriol. 205: e0046822, PMID: 36719218, DOI: 10.1128/jb.00468-22
Stevenson, B., C.A. Brissette (2023) Erp and Rev adhesins of the Lyme disease spirochete's ubiquitous cp32 prophages assist the bacterium during vertebrate infection, Infect. Immun., 91: e0025022, PMID: 36853019, DOI: 10.1128/iai.00250-22
Stevenson, B., A.C. Krusenstjerna, T.N. Castro-Padovani, C.R. Savage, B.L. Jutras, and T.C. Saylor (2022) The consistent tick-vertebrate infectious cycle of the Lyme disease spirochete enables Borrelia burgdorferi to control protein expression by monitoring its physiological status. J. Bacteriol., 204: e0060621, PMID: 35380872, DOI: 10.1128/jb.00606-21