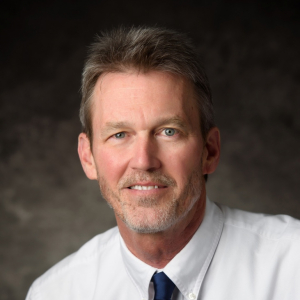 Michael W Kilgore, PhD
Connect
859-323-1821
M.Kilgore@uky.edu
Positions
College Unit(s)
Other Affiliation(s)
MD/PhD Program Mentor
Pharmacology and Nutritional Sciences Primary Faculty
Biography and Education
Education
1980 B.S. Biology, University of Texas-Arlington
1984 M.S. Parasitology, University of Texas-Arlington
1990, Ph.D. Biochemistry/Molecular Biology, Texas Tech University Health Sciences Center
1994, Post-doc, Reproductive Endocrinology, UT Southwestern Medical Center
1994-2000, Associate Professor, Clemson University Department of Molecular Medicine
HONORS:
Teacher who made a difference award, University of Kentucky College of Education, 2014
Kentucky Equine Drug Research Council, Gubernatorial appointment, 2012.
Distinguished Alumni, Texas Tech University Health Sciences Center, 2005
Endocrine Society's Select Abstract Award, Annual meeting, 2005.
Hot topics award, Jensen Symposia, December 2003.
Invited presentation at the Annual Director's meeting of the BIRCWH program, NIH, July 2003.
Invited speaker, Gordon Conference on Hormonal Carcinogenesis, 2001
Bridging Interdisciplinary Research Collaborations in Women's Health Fellowship, 2001-2002
Sigma Xi Young Research Scientist of the Year, Clemson University, 2000
Endocrine Society's Select Abstract Award, Annual meeting, 1999.
Presidential Plenary Session Award, The Society for Gynecological Investigation, 1997.
Presidential Scholars' Distinguished Teacher (Awarded by the US Secretary of Education) 1997.
Charles A. Hunter Prize Thesis Award, American Gynecological and Obstetrical Society, 1996.
National Institutes of Health, Post-doctoral Fellowship (1990-1993).
National Institutes of Health, Pre-doctoral Fellowship (1987-1989).
Research
Our lab has made key discoveries involving the role of PPAR1 in cancer including its overexpression in breast, ovarian, lung and prostate cancer. We were the first labs to clone human PPAR and have since defined the genomic structure of the gene. This led to changes in the proposed nomenclature and the identification of the distinct promoter elements that we have shown to drive tumor-specific expression. Our statistical approaches were successfully used to merge microarray analysis with computer based transcription factor binding databases to identify key factors mediating the promoter switching that drives the high levels of PPAR1 in breast cancer. I have collaborated on studies helping to define the role of PPAR1 in cardiovascular disease and neuronal function as well. I have extensive experience examining TZDs and individual fatty acids as activators of PPAR1 in breast and ovarian cancer. I have also employed molecular and pharmacological approaches to assess the posttranslational changes to PPAR1 and the role these play in ovarian and breast cancer cell growth, invasion and metastasis. This expertise has resulted in collaboration with the Curry where we have focused on understanding PPAR's role in ovarian function and demonstrated that TZDs have distinct actions on ovarian cancer cells. This lead to the discovery that TZD's stimulate a distinct set of proteins in cancer cells, forming the foundation for the proposed studies. For this project I will use my extensive background in the transactivation of PPAR1 to assist with the exploration of TZD actions in the tumors and assist with the biomarker identification. I bring my molecular and pharmacologic background to dissect the mechanisms of TZD action on ovarian tumors to explore this exciting new paradigm that could offer new hope for the detection of early stage ovarian cancer.
Selected Publications
Research Gate
Pubmed Publications