Internal Advisory Committee
The internal advisory committee (IAC) assists in the recruitment of new faculty and fellows to the COCVD. IAC members are Dr. Linda Dwoskin, Dr. David Moliterno, and Dr. Stephen Wyatt.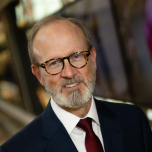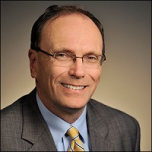 ---
Positions Held:
Dean of the College of Public Health
Associate Director at Markey Cancer Center
Professor
External Advisory Committee
The external advisory committee (EAC) is comprised of distinguished scientists who are recognized leaders in the field of focus of the COCVD and have a strong record of scientific accomplishments, experience in administration, mentoring and training, and a history of NIH funding. Each member of the EAC has been assigned as mentor for junior investigators to provide input from a distinguished scientist from a national, broader perspective. Members of the EAC are: Evan Dale Abel, MD, PhD; Robert Eckel, MD; Robert Hegele, MD; Mariusz Z. Ratajczak, MD, PhD; and Patrick Tso, PhD.
E. Dale Abel, MD, PhD is director of the division of endocrinology and metabolism at the University of Iowa (UI), Iowa City, where he is also professor of internal medicine - endocrinology and metabolism, and professor of biochemistry.
Robert Eckel, MD is a professor of medicine, physiology, and biophysics at the University of Colorado Denver. He is also the Charles A. Boettcher II endowed chair in atherosclerosis.
Robert Hegele, MD is a professor of medicine and biochemistry at the University of Western Ontario in Canada. Dr. Hegele is also a scientist at Robarts Research Institute in the Blackburn Laboratory of Cardiovascular Genetics in Canada.
Patrick Tso, PhD is a professor of pathology and laboratory medicine, director of the Cincinnati Mouse Metabolic Phenotype Center, leader of the lipid group, and associate director of the Obesity Research Center at the University of Cincinnati.