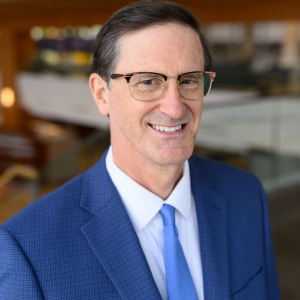 Terrence A. Barrett, MD
Connect
Clinic: 859-323-0079 Academic Office: 859-323-4887
t.barrett@uky.edu
Office: MN 649 Medical Science Bldg.
Positions
Professor
Chief, Division of Digestive Diseases and Nutrition
College Unit(s)
Other Affiliation(s)
Internal Medicine - Digestive Health
Microbiology, Immunology & Molecular Genetics - Adjunct Faculty
Biography and Education
Biography
I am a board-certified gastroenterologist who specializes in General GI & inflammatory bowel disease (IBD). I am a tenured professor. I trained at University of Chicago (GI with a post-doc in Immunology) and moved to Northwestern University Hospital (NMH) where I was director of IBD and later division chief of GI. In 2013, I moved to the University of Kentucky where I am now division chief of G.I. and hepatology with a co-appointment in Microbiology / Immunology. My clinical interest is caring for severe refractory IBD. I have been funded through NIH and VA mechanisms x 30yr & currently study epithelial responses in colitis. The primary interest of our laboratory is the impact of mitochondrial respiration in regulating epithelial cell responses in colitis (RO1-funded). This project led to the development of a novel drug (PCT patent pending), AuPhos, that increases mitochondrial function in the intestine and treats colitis in mice (VA merit-funded).
Education
Medical Degree: MD - University of Illinois, Chicago, IL
Internal Medicine Residency: Rush Presbyterian St. Luke's Hospital, Chicago, IL
Gastroenterology Fellowship: University of Chicago, Chicago, IL
Immunology Fellowship:  University of Chicago, Chicago, IL
Selected Publications
Pubmed Publications