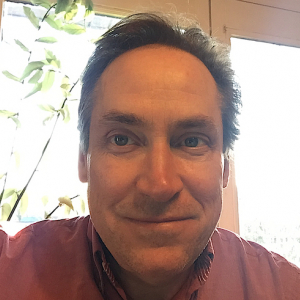 S. Randal Voss, PhD
Connect
859-257-9888
srvoss@uky.edu
B443 Biomedical Biological Sciences Research Building (BBSRB)
Positions
Professor
Director, Ambystoma Genetic Stock Center
University Research Professor
College Unit(s)
Other Affiliation(s)
Biography and Education
Education
Dr. S. Randal Voss is a core faculty member of SCoBIRC and Professor in the Department of Neuroscience. Randal uses genetic, genomic, and developmental approaches to identify mechanisms that salamanders remarkably use to regenerate whole organs, including their limbs and spinal cord. He directs the Ambystoma Genetic Stock Center, a National Institutes of Health (NIH) P40 Research Resource Center that provides axolotls (Ambystoma mexicanum) to researchers nationally and internationally. He has published over 80 peer reviewed journal articles and his work is currently supported by NIH and the Army Research Office. Randal received a BS degree from Francis Marion University, a MS degree from Western Carolina University, a PhD from Clemson University, and did postdoctoral work at UC-Davis. He received an NSF CAREER Award while an Assistant Professor (1999-2002) at Colorado State University. He also received the University of Kentucky Research Professor Award (2010) and the Francis Marion University Distinguished Alumni Award (2018).
Selected Publications
Hughes RR, Shaaban KA, Ponomareva LV, Horn J, Zhang C, Zhan C-G, Voss SR, Leggas M, Thorson JS. 2019. OleD Loki as a catalyst for hydroxamate glycosylation. Chembiochem 21:952-957.
Dwaraka VB, Voss SR. 2019. Towards comparative analyses of salamander limb regeneration. Journal of Experimental Zoology Part B: Molecular and Developmental Evolution, In press.
Zhang Y, Ye Q, Ponomareva LV, Cao Y, Liu Y, Cui Z, Van Lanen SG, Voss SR, She Q,
Thorson JS. 2019. Total synthesis of griseusins and elucidation of the griseusin mechanism of action. Chemical Science 10:7641-7648.
Wang X, Abbas M, Zhang Y, Elshahawi S, Ponomareva LV, Cui Z, Van Lanen S, Sajid I, Voss, SR, Shaaban K, Thorson JS. 2019. Baraphenazines A-G, Divergent fused phenazine-based metabolites from a Himalayan streptomyces. Journal of Natural Products 82:3469-3476.
.
Voss SR, Ponomareva LV, Dwaraka VB, Pardue KE, Baddar NW, Rodgers AK, Woodcock MR, Qiu Q, Crowner A, Blichmann D, Khatri S, Thorson JS. 2019. HDAC regulates transcription at the outset of axolotl tail regeneration. Scientific Reports 9:6751.
Crowner A, Khatri S, Blichmann D, Voss SR. 2019. Rediscovering the Axolotl as a Model for Thyroid Hormone Dependent Development. Frontiers in Endocrinology 10:237.
Smith JJ, Timoshevskaya N, Timoshevskiy VA, Keinath MC, Hardy D, Voss SR. 2019.
A chromosome-scale assembly of the axolotl genome. Genome Research 29:317-324.