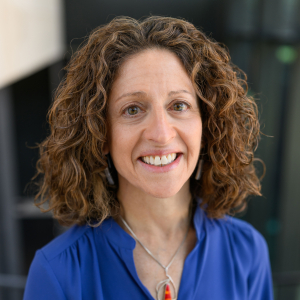 Nancy E. Schoenberg, PhD
Connect
859-323-8175
nesch@uky.edu
372 Healthy Kentucky Research Building
Positions
College Unit(s)
Other Affiliation(s)
CVRC - Affiliated Faculty
Biography and Education
Biography
Dr. Nancy Schoenberg serves as the Marion Pearsall Professor of Behavioral Science in the College of Medicine, as well as the founding director of the Center for Health Equity Transformation. As an anthropologist, applied behavioral scientist, and interventionist, her expertise involves the development and cultural adaptation of evidence-based programs to improve health. Her research focuses on improving health equity in underserved populations, with a specific emphasis on the prevention and control of chronic conditions. She employs mixed and complementary designs, and community engaged and participatory research approaches. In collaboration with communities, her team has designed culturally appropriate interventions. She has served as PI and MPI on eight R01 or similar NIH grants that focus on improving health equity through culturally appropriate interventions and have published over 160 peer reviewed articles. One of her greatest professional joys involves mentorship. She has served as a PI, co-PI or co-investigator on six training grants, as mentor to several NRSA and K awardees, and as a faculty mentor to over 60 doctoral, postdoctoral, or junior faculty members.
Education
2018 Accomplishments
2018 has been another active year for Dr. Schoenberg's leadership/administration, research, instruction, and service. Most notably, Dr. Schoenberg accepted three new leadership positions within the University of Kentucky. She was appointed by the UK Board of Trustees to serve as a the founding director of the Center for Health Equity Transformation (CHET), a research and training-focused center that promotes innovative, transdisciplinary and impactful research and training designed to improve the health of the most vulnerable residents of Kentucky and beyond. Second, Dr. Schoenberg was appointed to serve as Associate Vice President for Research on Health Disparities. In this position, Dr. Schoenberg works across campus to catalyze transdisciplinary research efforts, facilitates the development of institutional research priorities, and assists with the new Health Disparities focused building. Finally, Dr, Schoenberg was recently appointed to serve as an Associate Director for the Center for Clinical and Translational Research (CCTS), with specific expertise in community engagement, workforce development, and research design. Pertaining to her own research, Dr. Schoenberg and her team lead three R01-scale projects. Dr. Schoenberg, UK scientists, and her "Faith Moves Mountains" community-based research team are engaged in a five year NIH grant to test several approaches to improve Type 2 Diabetes outcomes ("Community to clinic navigation to improve diabetes outcomes." R01 DK112136). Dr. Schoenberg and her collaborator, Dr. Mark Swanson (Department of Health, Behavior, & Society) continue to address dietary intake among Appalachian children through their 5 year NIH-sponsored project,  "Appalachians Together Restoring the Eating Environment (Appal-TREE: Advancing sustainable CBPR interventions to improve healthy diet in rural Appalachian children" (U01 MD010556). Dr. Schoenberg also serves as MPI on a 5 year project (R01ES024771) with collaborator Dr. Steven Browning (Department of Epidemiology) for their project "Community-engaged research & action to reduce respiratory disease in Appalachia" to examine respiratory health disparities among adults in Eastern Kentucky. Dr. Schoenberg serves as co-investigator on an additional projects, all of which address health inequities, particularly among rural residents and other underserved populations, using community-based participatory research strategies, intervention trials, and mixed method designs. Dr. Schoenberg and her colleagues have been actively publishing and presenting their data, publishing seven manuscripts in 2018, with another six articles in press, and fifteen regional and national presentations. Dr. Schoenberg's instruction work mainly focuses on training of junior colleagues at all career levels. Dr. Schoenberg currently serves on six graduate student committees, two of them as co-chair or chair. She provides mentorship to numerous talented junior faculty members in their career development awards, institutional development grants, and as an informal advisor. Recently, Dr. Schoenberg and colleagues have submitted a postdoctoral training grant application. Dr. Schoenberg's service work involves providing research consultation and grant review for a variety of national and international governments and universities; serving on three journal editorial boards, serving as a member of the Publications Committee for the Society for Applied Anthropology, and serving on several advisory boards. She provides grant review as a standing NIH study section member for the "Community Influences on Health Behavior" Integrated Review Group. This year, she was invited to present her research to the NIH's workgroup, "Addressing Rural Health Disparities." Within the University of Kentucky, Dr. Schoenberg is a member of the Executive Committee for the Markey Cancer Center Cancer's Prevention and Control Program and serves on the Internal Advisory Board for the Sanders-Brown Center on Aging.
Selected Publications
SCHOLARS@UK