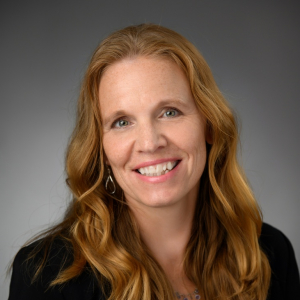 Jennifer E. Cole
Connect
(859) 257-9332
jecole2@uky.edu
333 Waller Ave, Suite 411
Positions
Associate Professor
Research Title Series Faculty
College Unit(s)
Biography and Education
Biography
Dr. Jennifer Cole is currently appointed as a Research Title Series Associate Professor in the Department of Behavioral Science and the Center on Drug and Alcohol Research at the University of Kentucky. She is also a faculty associate of the Center on Trauma and Children in the College of Medicine (COM). Her overarching research career goal is to investigate the intersection of interpersonal victimization (in particular, sexual victimization) and substance use or misuse, along with system responses to individuals with victimization experiences and substance use disorders to improve interventions and treatment. Dr. Cole is Principal Investigator of an evaluation study of publicly funded substance abuse treatment programs for adolescents in Kentucky. She serves as Co-Investigator for two studies: a statewide evaluation of publicly funded substance abuse treatment for adults and an evaluation of medication-assisted treatment in Kentucky. From 2016-2018 she was the Principal Investigator of a National Institute of Justice-funded project on examining the impact of a safe harbor law in KY and decision-making of juvenile and family court judges in cases of juveniles exploited in commercial sex across the U.S. From 2014-2017 she was the PI for an outcome evaluation of expanded substance abuse treatment using two evidence-based treatments statewide. In the past six years, Dr. Cole first-authored 8 peer-reviewed articles, co-authored 16 peer-reviewed articles, gave 11 conference presentations/posters and 12 speaking engagements, served as an ad hoc reviewer for 31 journals and as a reviewer for three special emphasis panels for the CDC (Centers for Disease Control). In the past six years, Dr. Cole served as a behavioral science preceptor for the Introduction to Clinical Medicine course in the COM for two academic years, as a committee member on six dissertation committees, the field instructor for five MSW students from the College of Social Work students in research practicum, and a research mentor for a White Coats Black Lives Fellowship recipient.
Education
PhD, University of Kentucky College of Social Work (2007)
2018 Accomplishments  
Dr. Cole's primary research interests are on the intersection of violence and substance use/abuse. In 2018 Dr. Cole was the Principal Investigator on a National Institute of Justice-funded project entitled, "Sex Trafficking of Minors: The Impact of Legislative Reform and Judicial Decision Making in Metropolitan and Non-Metropolitan Communities." She also served as Principal Investigator for an outcome evaluation of substance abuse treatment for adolescents and as Co-Investigator on three state contracts. She contributed to eight peer-reviewed publications (four published or in press, four under review) and six reports to the state. She was a co-presenter in one national conference and two state meetings. Dr. Cole served as an ad-hoc reviewer for five peer-reviewed journals. She served on two dissertation committees for students in the Clinical Psychology program. She has also continued her work as a consultant for the Kentucky Coalition Against Domestic Violence.
Selected Publications
SCHOLARS@UK