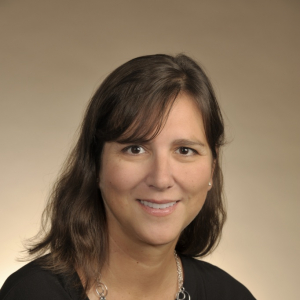 Melinda Wilson, PhD
Connect
Office: 859-323-9618
Melinda.Wilson@uky.edu
741 South Limestone, BBSRB, Rm: 355, Lexington, KY 40536-0298
Positions
Associate Professor
Vice Chair, Department of Physiology
Director of Graduate Studies | Master's in Medical Sciences
Lewis Honors Faculty
College Unit(s)
Pronouns
she/her
Biography and Education
Education
Ph.D. Loyola University Chicago, 1997
Research
The gonadal steroid hormone estrogen is essential for reproduction. It plays a critical role in the brain and the pituitary in regulating the sequence of hormonal events that result in female reproduction. In recent years, however, we have begun to appreciate that estrogen also exerts many critical effects on non-reproductive systems as well. Estrogen enhances cognition during normal aging as well as plays a protective role against a variety of neurodegenerative conditions. As our lifespan continues to increase, women are spending a greater proportion of their lives in a hypoestrogenic state. Thus, it is critical to understand the tissue-specific mechanisms of estrogen action to help design strategies of replacement that will provide protection in the brain without increasing potentially deleterious effects of long-term estrogen therapy in other tissues. The actions of steroid hormones are mediated at the cellular level via intracellular receptors that act as transcription factors or indirectly modulate transcription by interacting with other signal transduction pathways. Thus, steroid hormone receptors provide an exciting opportunity to study physiology at the molecular level. My research focuses on the mechanisms by which estrogen acts to protect cells from injury. We utilize an in vitro organotypic explant culture model of the cortex. Explant cultures provide and excellent model in which to study neuronal responses in the presence of local communication with other neurons and glia. We have shown that in a receptor-dependent fashion, estrogen prevents apoptosis in cortical neurons by both suppressing pro-apoptotic signaling pathways and enhancing anti-apoptotic signaling pathways following injury. Other projects in the laboratory involve deciphering the molecular mechanisms of how the estrogen receptor is regulated in a variety of physiological conditions. We have discovered that the estrogen receptor gene is regulated by epigenetic mechanisms during brain development and this can be modulated by injury in the adult brain. Furthermore, we have identified sex differences in this expression in the adult. As many of the actions of estrogen require the estrogen receptor, appropriate expression during development, aging and disease are all critical for estrogen action.
Current Teaching Activities:
PT 854   Pathophysiology, "Disorders of the Endocrine System"
PGY 431    Neuroendocrinology, Lecturer and Course Director
PGY 502    Principles of Systems, Cellular and Molecular Physiology, "Endocrine System"
PGY 602    Readings in Systems, Cellular and Molecular Physiology
PHA 424G    Pharmacology of the Human Endocrinology and Reproduction Endocrine and Reproductive Systems, Co-Course Director 
IBS 606     Physiological Communications, Course Director and "Neural Development"
MD 824    Endocrine and Reproductive Systems
Selected Publications
Stewart, AN, MacLean, S, Whelan, JP, Bailey, WM, Gensel, JC, Wilson, ME (2020). Considerations for Studying Sex as a Biological Variable in Spinal Cord Injury. Frontiers in Neurology 11: 802.
Sithisarn, T, Legan, SJ, Westgate, PM, Wilson ME, Wellmann, K, Bada, HS, Barron, S (2017). The effects perinatal oxycodone exposure on behavioral outcomes in a rodent model.  Frontiers in Pediatrics 5: 180.
Wilson, ME, Sengoku, T (2013) Developmental regulation of neuronal genes by DNA methylation: Environmental influences International Journal of Neuroscience 31: 448-451.
Wilson, ME (2013) Stroke: Understanding the differences between males and females. Pflugers Archives 465: 595-600.
Westberry, JM and Wilson, ME (2012). Developmental regulation of gene expression in the prefrontal cortex. Neurogenetics 13: 159-167.
Westberry, JM, Trout, AL, and Wilson, ME (2011). Epigenetic regulation of estrogen receptor beta expression in the rat cortex during aging. NeuroReport 22:428-462.
Heron, PM, Turchan-Cholewo, J, Bruce-Keller, AJ and Wilson, ME (2009). Estrogen receptor alpha inhibits the estrogen-mediated suppression of HIV transcription in astrocytes: implications for estrogen neuroprotection in HIV dementia. AIDS Research and Human Retroviruses 25: 1071-1081.**selected for the focus of a cover story for the NCRR Reporter, June 2010**
Westberry, JM, Trout, AL, and Wilson, ME (2010). Developmental regulation of estrogen receptor-alpha mRNA via promoter methylation in the mouse cortex. Endocrinology 151: 731-740.
Wilson, ME, Westberry, JM and Prewitt, AK. (2008) Dynamic Regulation of Estrogen Receptor-Alpha Gene Expression in the Brain: A Role for Promoter Methylation? Frontiers in Neuroendocrinology, 29: 378-385.
Westberry, JM, Prewitt, AK and Wilson, ME (2008). Epigenetic regulation of the estrogen receptor alpha promoter in the cerebral cortex following ischemia in male and female rats. Neuroscience 152: 982-989.
Wilson, ME, Sengoku, T, Allred, KF (2008). Estrogen prevents cholesterol accumulation in macrophages induced by ritonavir. Journal of Cellular Biochemistry. 103: 1598-1606.
Bruce-Keller AJ, Dimayuga, FO, Reed, JL, Wang, C, Angers, R, Wilson, ME, Dimayuga, VM, Scheff, SW, (2007). Gender and estrogen manipulation do not affect traumatic brain injury in mice. Journal of Neurotrauma, 24: 203-215.
Prewitt, AK and Wilson, ME (2007). Regulation of estrogen receptor-alpha in the developing mouse cortex. Brain Research 1134: 62-69.
Wilson, ME, Dimayuga, FO, Reed, JL, Curry, TE, Anderson, CF, Nath, A, Bruce-Keller, AJ. (2006) Immune Modulation by Estrogens: Role in CNS HIV-1 Infection. Endocrine 29:289-298.
Research Gate
Pubmed Publications