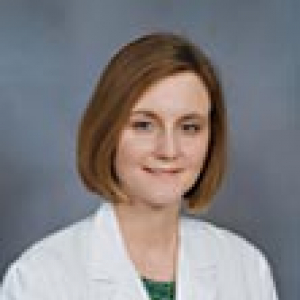 Kimberly Absher, MD
Connect
kabsher@email.uky.edu
Positions
College Unit(s)
Biography and Education
Education
B.S. in Biology - East Tennessee State University (1988)
MD - East Tennessee State University (1993)
AP/CP Residency - University of Kentucky (1998)
Cytopathology Fellowship - Baylor University (1999)
Selected Publications
Publications & Other Scholarly Work
1     Conroy LR, Allison DB, Sun Qi, Young L EM, Hawkinson TR, Clarke HA, Ferreira JE, Hammonds AV, McDonald RJ, Absher KJ, Alilain WJ, Waters CM, Liu J, Sun RC (2021). Multi-Dimensional Reduction Clustering of Complex Carbohydrates Reveal Tissue Metabolism, Heterogeneity and Histopathology.  biorxiv.org – preprint for Biology. doi: https://doi.org/10.1101/2021.06.14.448358
2     Christian WJ, Vanderford NL, McDowell J, Huang B, Durbin EB, Absher KJ, Walker CJ, Arnold SM. Spatiotemporal Analysis of Lung Cancer Histological Types in Kentucky, 1995-2014. Cancer Control. 2019 Jan-Dec;26(1):1073274819845873. doi: 10.1177/1073274819845873. PMID: 31014079; PMCID: PMC6482657.
3     Huang, T., Engelmann, B.J., Morgan, R.M., Absher, K.J., Kolesar, J.M., Villano, J.L. (2018). EML4-ALK rearrangement in squamous cell carcinoma show significant response to anti-ALK inhibitor drugs crizotinib and alectinib. (doi.org/10.1007/s00280-018-3571-2).  Cancer Chemother Pharmacol. (May 2018) 81: 965-968.  
4     Long, KL, Absher KJ, Draus JM. (2013). Chondromyxoid fibroma of the second rib. J Pediatric Surg, 48(6), 1442-1444: 10.1016/j.jpedsurg.2013.04.016 (refereed).
5     Hayes, D., Diaz-Guzman, E., Davenport, D. L., Zwischenberger, J. B., Khosravi, M., Absher, K. J.,Hoopes, C. W. (2012). Lung transplantation in patients with coal workers' pneumoconiosis. (doi: 10.1111/j.1399-0012.2011.01590.x.  ed.). Clin Transplant. [Epub ahead of print] / John Wiley & Sons A/S.
6     Conrad GR, Sinha P, Absher K:  FDG PET/CT findings of a Glomangiopericytoma.  Clin Nucl Med 36 (6): 462-464, 2011.
7     Montgomery JR, Conrad GR, Sinha P, Absher K:  FDG PET of Alveolar Soft Part Sarcoma.  Clin Nucl Med 35 (10): 827-829, 2010.
8     Conrad GR, Sinha P, Absher K, Lee J:  Detection of Prostatic Glandular Adenocarcinoma During Staging of Non-small cell Lung Carcinoma With F-18 FDG PET.  Clin Nucl Med 34 (2): 79-81, 2009. 
9     Mao G, Yuan F, Absher K, Jennings CD, Howard DS, Jordan CT, Gu L:  Preferential loss of mismatch repair function in refractory and relapsed acute myeloid leukemia:  potential contribution to AML progression.  Cell Res 18 (2): 281-289, 2008.
10   Adams KC, Absher KJ, Musgrave YM, Witzke DB, Davey DD:  Reproducibility of subclassification of squamous intraepithelial lesions: Conventional versus ThinPrep paps.  Journal of Lower Genital Tract Disease 7 (3): 203-208, 2003.
11   Absher KJ, Truong LD, Khurana KK, Ramzy I:  Parathyroid cytology: avoiding diagnostic pitfalls.  Head Neck 24 (2): 157-164, 2002.
12   Absher KJ, Witte DA, Truong LD, Ramzy I, Mody DR, Ostrowski ML: Aspiration biopsy of osseous metastasis of retroperitoneal paraganglioma: Report of a case with cytologic features and differential diagnostic considerations.  Acta Cytol 45 (2): 249-253, 2001.   
13   Jordan KL, Berk SH, Berk SL: A comparison of serum bactericidal activity and phenotypic characteristics of bacteremic, pneumonia-causing strains, and colonizing strains of Branhamella catarrhalis.  Am J Med 88(5A): 28S-32S, 1990