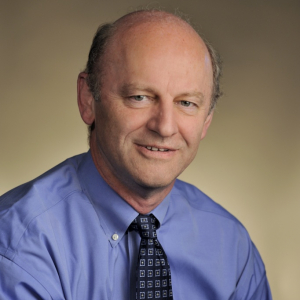 Alan Daugherty, PhD, DSc, FAHA
Connect
859-323-3512
741 South Limestone Street, Biomedical/Biological Sciences Research Building, Rm: B243, Lexington, KY 40536-0509
Positions
Associate Vice President for Research
Chair, Physiology
Director, Saha Cardiovascular Research Center
Gill Foundation Chair in Preventive Cardiology
ATVB Editor-In-Chief
College Unit(s)
Other Affiliation(s)
MD/PhD Program Mentor
CVRC - Core Faculty
Nutritional Sciences Graduate Faculty
Biography and Education
Education
Sunderland Polytechnic, UK, B.Sc. (Hons), 1978, Pharmacology
University of Bath, UK, Ph.D., 1982, Pharmacology
University of Bath, UK, Fellow, 1981-1982, Cardiol. Physiol.
Washington University, St. Louis, MO, Fellow, 1982-1985, Atherosclerosis
University of Bath, UK, D.Sc., 2002, Pharmacology
Research
The Daugherty Lab is primarily focused on molecular mechanisms of human vascular diseases. Initially, the research was dedicated to modifications of lipoproteins and their roles in influencing the immune responses of atherosclerosis. Since arriving at the University of Kentucky in 1997, the lab has been focused on the role of the renin angiotensin system in atherosclerosis and aortic aneurysms. This work has been in close collaboration with the lab of Dr. Lisa Cassis. The group's pioneer observation was that angiotensin II (AngII) infusion markedly promoted atherosclerosis and aortic aneurysms in hypercholesterolemic mice. We have subsequently published a series of articles in which we have routinely demonstrated profound effects and the related mechanisms of the renin angiotensin system on atherosclerosis and aortic aneurysms. The components of the renin angiotensin system we are interested in are the substrate, angiotensinogen, two critical enzymes (renin and angiotensin-converting enzyme), and one receptor (AngII type 1 receptor in humans and type 1a receptor in mice). To explore the molecular mechanisms by which AngII contributes to these vascular diseases, we focus on several inflammatory markers and lipoprotein metabolic regulators. During our research, we have developed many reagents including conditional cell specific deficient mice, vectors using adeno-associated virus and a pharmacological approach in antisense oligonucleotides. Some of our studies using mouse models have shown translational significance. Our study published in Journal of Clinical Investigation (2008; 118: 984-993) has led to the initiation of a clinical trial to determine the effects of renin inhibition (aliskiren) on preventing the progression of coronary atherosclerosis in humans measured by intravascular ultrasound (AQUARIUS). One of our ongoing stuies has demonstrated that inhibition of angiotensinogen not only prevents high blood pressure and atherosclerosis, but also ablates obesity. Based on these findings, a human antisense oligonucleotides targeting angiotensinogen has been developed and is awaiting approval for clinical trials.
Selected Publications
Dr. Daugherty has over 380 publications with over 25,000 citations.  To see the complete list of publications, follow the links below.
Google Scholar
Research Gate