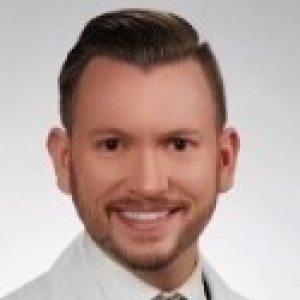 Jason Gilbert, DO
Positions
College Unit(s)
Biography and Education
Learner Information
Why did you choose the University of Kentucky?
Continuing residency at the same institution allowed for the continuity of interdepartmental professional relationships and collaboration.
What are your hobbies?
Cardiac and Thoracic Surgery, Classical Music, sewing/tailoring with custom design and construction, quilting, CrossFit, and running.
Biography
Deciding to change focus and pursue a career in healthcare, Dr. Gilbert pursued his Licensed Practical Nurse (LPN) license graduating valedictorian.  He began in outpatient Cardiology, which lead to a job as in Cardiac Surgery functioning as an Open-Heart Anesthesia Tech and Scrub Nurse for almost 5 years assisting on over 1700 open heart surgeries prior to medical school.  Additionally, Dr. Gilbert was on the team that performed the first Trans Aortic Valve Replacement (TAVR) in Central NY during that time.
During medical school Dr. Gilbert was elected as class president and was hired as an author for First Aid's question bank resulting in two academic publications during his second year.  He performed acting internships at Emory, UC Davis, University of Rochester, and University of Texas San Antonio during his 4th year of medical school and became the first D.O. nationwide in three years to match in Cardiothoracic Surgery (I6) residency. After completing a full year in CT surgery residency, Dr. Gilbert decided to transition to pathology residency with a focus on Autopsy and Cardiothoracic Pathology. 
Summary:
Current Year:
PGY-2 University at Buffalo, West Virginia School Of Osteopathic Medicine
Hometown:
Syracuse, NY