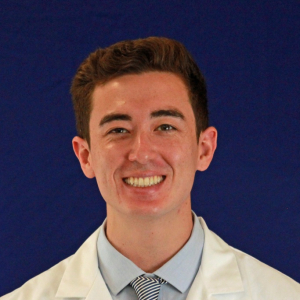 Jarrell Rayner, MD
Positions
College Unit(s)
Biography and Education
Biography
Hometown: Richmond, Virginia Originally from Richmond, Virginia, I've enjoyed moving to Lexington and learning about all that Kentucky has to offer. I enjoy many activities outdoors including kayaking, rock climbing, and running as well as keeping up with my Virginia sports teams! Why UK? I chose UK because of the clear positive energy, sense of community, and strong base of training the program provides. I am interested in sports medicine as well, so the large sports medicine coverage UK provides for the area was also a great bonus!
Education
B.S. in Chemistry, College of William and Mary, Williamsburg, VA, 2015 M.D. Virginia Commonwealth University, Richmond, Virginia, 2020
Summary:
Current Year:
PGY-3
Selected Publications
Rayner, J. Smoot, M. Focal Deficits During Soccer Practice Lead to Ischemic Stroke Work Up. Poster presentation at: American Society of Sports Medicine National Conference; April 2021; Virtual.